Injured hiker rescued in Wolfe County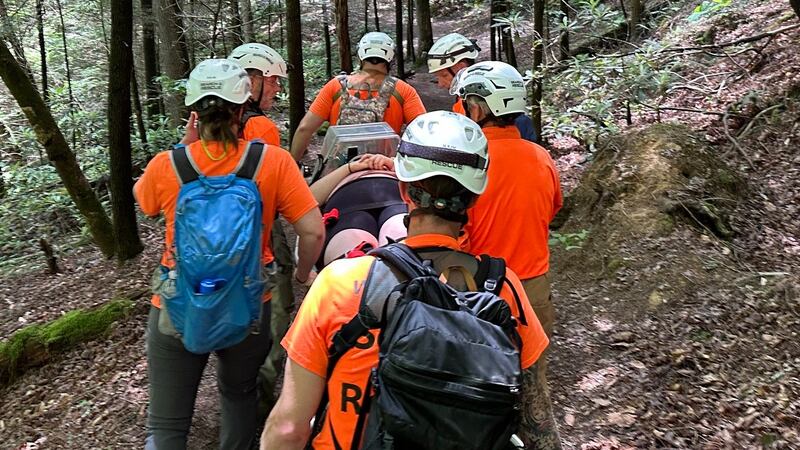 Published: May. 30, 2023 at 10:04 AM EDT
WOLFE COUNTY, Ky. (WYMT) - It was a busy Memorial Day for crews in Wolfe County following a call for help for an injured hiker.
Around 1 p.m. Monday, Wolfe County Search and Rescue received a 911 call from a woman on Rock Bridge Trail.
She told them she had a leg injury and would not be able to clear the area on her own.
Team members quickly responded and were able to assess and treat the woman, who was not identified.
They were able to use a rope system and a rescue basket to get her back to the trailhead where EMS crews were able to check her out further.
Some of the woman's friends took her to a nearby hospital for further treatment.
We do not know her current condition.
Copyright 2023 WYMT. All rights reserved.