How to Watch Women's NCAA Soccer Today: TV & Live Streaming Links - Thursday, September 28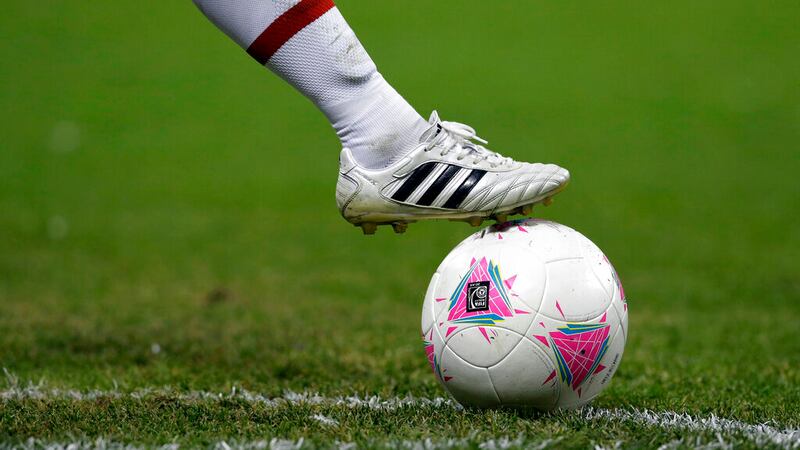 Published: Sep. 27, 2023 at 6:47 PM EDT
|
Updated: Sep. 28, 2023 at 6:44 PM EDT
Florida Gulf Coast versus Kennesaw State is a game to watch on a Thursday NCAA Women's Soccer slate that has a lot of compelling matchups.
Watch your favorite women's college soccer team this season on ESPN+ and Fubo!
How to Watch More Sports Today
Women's College Soccer Streaming Live Today
Watch Morehead State vs Eastern Illinois
Watch Rice vs Tulsa
Watch Saint Joseph's vs George Washington
Watch Toledo vs Ball State
Watch North Florida vs Eastern Kentucky
Watch Arizona vs California
Watch Iowa vs Purdue
Watch UNC Greensboro vs Western Carolina
Watch Chattanooga vs East Tennessee State
Watch Grand Canyon vs Southern Utah
Watch Bryant vs Vermont
Watch UMass Lowell vs New Hampshire
Watch Albany (NY) vs Binghamton
Watch Montana vs Eastern Washington
Watch Murray State vs UIC
Watch Akron vs Bowling Green
Watch VCU vs La Salle
Watch Saint Louis vs George Mason
Watch Jacksonville vs Bellarmine
Watch Houston vs Iowa State
Watch Wofford vs Mercer
Watch Fordham vs Dayton
Watch North Alabama vs Lipscomb
Watch Queens vs Stetson
Watch Kennesaw State vs Florida Gulf Coast
Watch VMI vs Samford
Watch Massachusetts vs Duquesne
Watch Central Arkansas vs Austin Peay
Watch East Carolina vs South Florida
Watch The Citadel vs Furman
Watch NJIT vs UMBC
Watch Colorado State vs Utah State
Watch Arkansas vs Missouri
Watch Charlotte vs Temple
Watch Davidson vs Rhode Island
Watch Illinois State vs Belmont
Watch Kansas State vs TCU
Watch Long Beach State vs UC Davis
Watch North Texas vs UTSA
Watch Missouri State vs Valparaiso
Watch Rutgers vs Nebraska
Watch Oklahoma vs Texas Tech
Watch UCF vs Oklahoma State
Watch Indiana State vs Drake
Watch Baylor vs Kansas
Watch USC vs Washington State
Watch SMU vs Memphis
Watch Wyoming vs Boise State
Watch Cincinnati vs BYU
Watch Stephen F Austin vs Utah Valley
Watch Arizona State vs Stanford
Watch UC Riverside vs UC Santa Barbara
Watch UT Rio Grande Valley vs Seattle U
Watch Colorado vs Oregon
Watch UCLA vs Washington
Watch CSU Fullerton vs Cal Poly
Watch Cal State Bakersfield vs CSU Northridge
Make sure you're following along with women's college soccer action all year long on Fubo and ESPN+!
© 2023 Data Skrive. All rights reserved.