Woman makes it her mission to restore old Booneville theater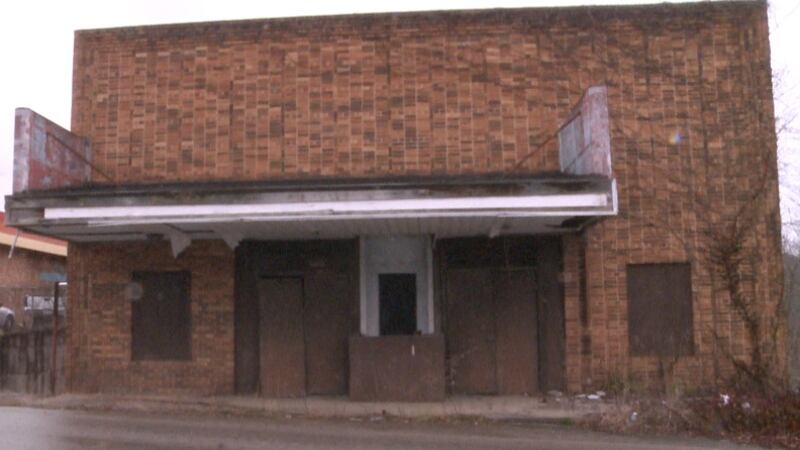 Published: Dec. 12, 2017 at 6:23 PM EST
The old Seale Theater in Owsley County was once the centerpiece in the city of Booneville. Many people drive by the old building lost to time not knowing what it used to be, but for some who have lived in the area their whole lives, the theater brings back childhood memories.
"The last movie that played at the Seale Theater was the Silver Bullet by Stephen King," said Molly Turner, who grew up watching movies at the theater. "It played on the marquee for years. The Seale Theatre was the place to be."
The theater closed in 1985. Now all that remains is a lone marquee letter, the "I" from the movie title "Silver Bullet." The films and marquee lights are now just distant memories for Molly Turner, but one woman in Owsley County is hoping to change that.
"So one of the things we're probably going to do it from the get-go id really work on the awning and try to update the marquee," said Sue Christian, Director of the Booneville Theater Project.
She started the project back in 2010 in hopes of one day buying the old Seale Theater. She wanted to provide something for people of all ages in the area.
"We would be the only county within four or five that surround us that would have a theater," said Christian.
But for her, restoring the theater would allow her to step through the theater doors for the first time, something she has wanted to do since she was a child.
"Personally, and I'm going to tell you the truth, my family was very poor and never went to the movies," said Christian. "Those flashing marquee lights, you could just see everything they were playing and it brought a whole new world."
Although the years have aged the brick, Christian's vision just might restore the theater back to its prime. She said they have just purchased the theater.
"It's taken us awhile and it almost seems like it's really happening," said Christian.
She said although there is still a lot of paperwork and cleaning to be done, she hopes one day kids will again awe at the flashing marquee lights. She said she hopes to be able to open the theater as soon as 2020.