"Without that you can't thrive and you can't succeed"; Broadband key to Appalachian growth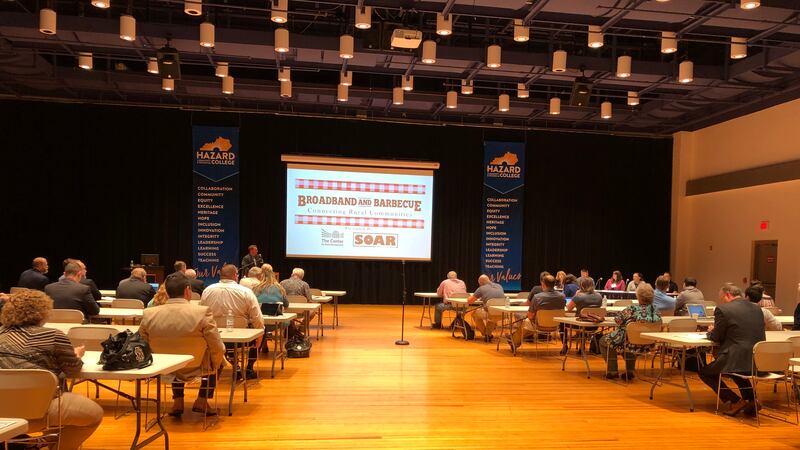 Published: Jun. 6, 2019 at 3:37 PM EDT
Broadband is one of the most talked about topics in Kentucky.
Kentucky Wired is under the microscope as it promised to bring reliable internet across the Commonwealth.
Thursday a meeting at Hazard Community and Technical College highlighted the work that reliable internet can bring.
"I can go now from home one room to another, work in my pajamas, I'm good to go, I love it," said Yvette Shepherd, who works for Kelly Connect.
Shepherd worked state jobs before she switched. She says it was the pay and ability to work from home that attracted her to her new line of work.
"It's so much more money working from home and you don't have to worry about being on the road," said Shepherd.
While reliable internet was a small worry for her, where she lives in Knott County it is not a problem.
"We just had to have a 10 download and a five upload but it has not been bad at all," said Shepherd.
For businesses, the problem is filling the open positions they have.
"The sky is the limit as far as the hundreds of thousands of jobs that can be done remotely in Eastern Kentucky if broadband is at a state where people are able to do that work," said Michael Cornett, Director of Agency Expansion and Teleworks USA.
Of course, the problem boils back to everyone having access to reliable internet, something everyone needs in the growing technological world.
"Broadband is a utility not unlike water, sewer, gas you name it. In today's economy, without that, you can't thrive and you can't succeed," said Cornette.