Whitley County road back open after semi carrying hazardous materials crashed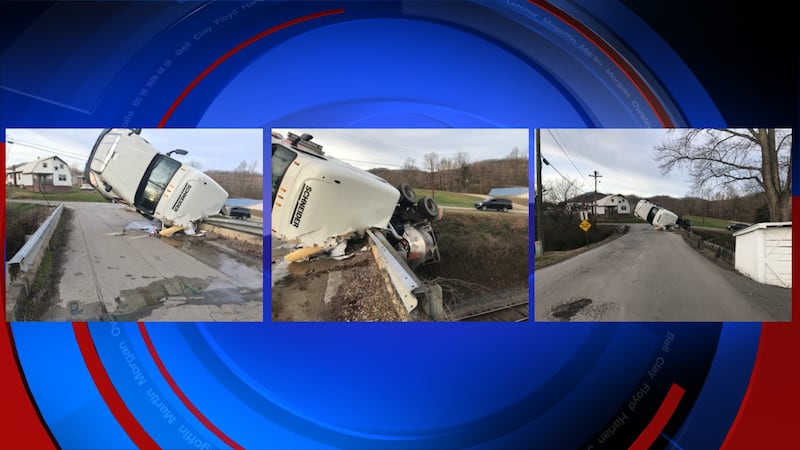 Published: Feb. 3, 2020 at 9:11 AM EST
A Whitley County road was shut down following an overturned semi.
Kentucky State Police say a semi carrying hazardous material crashed on Buck Creek Road 5 miles south of Williamsburg.
The truck was carrying 5,000 gallons of Butyl Acrylate, a chemical used to make paper and plastic materials.
Families were asked to leave their homes after the semi crash this morning. Officials say the Butyl Acrylate can be flammable.
"This chemical, even though it's an irritant, it can explode. It does hover low to the ground, It is a concern, if it gets too warm, it can start rising," said Moses.
Officials say the fumes could also cause breathing problems for some which was why many people were kept away for most of the day.
Officials say the tanker truck that crashed was supposed to be headed to Richmond but his GPS told him to go another way. The driver crashed trying to turn around.
His GPS told him to drive south on US 25 when he was supposed to head north on I-75.
"Yeah, I am really surprised he kept going. You know you have to cross I -75 from Pilot to get get to where he's at. I don't know why he didn't see the signs. Said north to Lexington. Trusting his GPS too much," said Danny Moses from Whitley County Emergency Management.
talked to a truck driver from Tennessee who says there is a difference in a truck drivers GPS and your average GPS on your phone.
If a truck driver follows a car GPS, the GPS thinks you are a car and takes you into a neighborhood where trucks should not be in.
Tom, the truck driver from Tennessee, believes part of the problem is lack of education and the cost of a truck driver GPS. On average it costs triple the amount of your average GPS.