Truck driver shortage gives opportunities to people in the region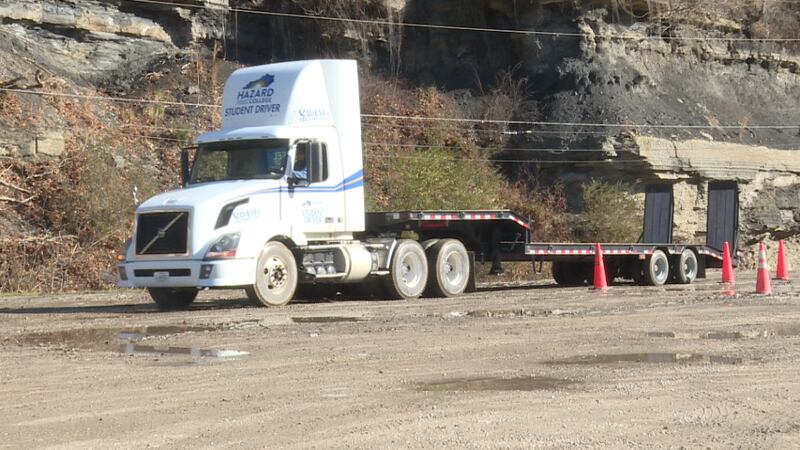 Published: Dec. 12, 2019 at 2:18 PM EST
The trucking industry is experiencing a shortage of nearly 61,000 truck drivers in 2018, according to the American Trucking Association.
Hazard Community and Technical College is seizing the opportunity for people here in the mountains.
Jennifer Lindon, HCTC's president, says they have expanded their commercial driver license program.
"Hazard Community and Technical College saw the ever-increasing need for CDL drivers, truck drivers, and so we began to ramp up our CDL program. We added additional instructors, additional trucks, and even a CDL simulator to help those who maybe never driven a stick shift before," said Lindon. "It's perfect for those who have been maybe laid off from the mines. If they are interested in going back and doing something and getting back into employment quickly, and commercial driver's license and CDL training is a great option for them."
Jeff Stidham, the CDL program facilitator, says in this field there are plenty of opportunities.
"If you come to this class I can pretty much guarantee you that if you want to work you'll go to work," said Stidham. "If you think you can't drive a standard shift please, let me tell you, he will be the first one to pick it up. You'll pick it up a lot easier than someone who's been driving for 10 or 20 years standard shift transmission. "
HCTC provides CDL classes at both the Hazard and Hyden locations.
CDL classes are in both days and evenings. The next available class will start in February.