Magoffin County school officials come together as one after tornado outbreak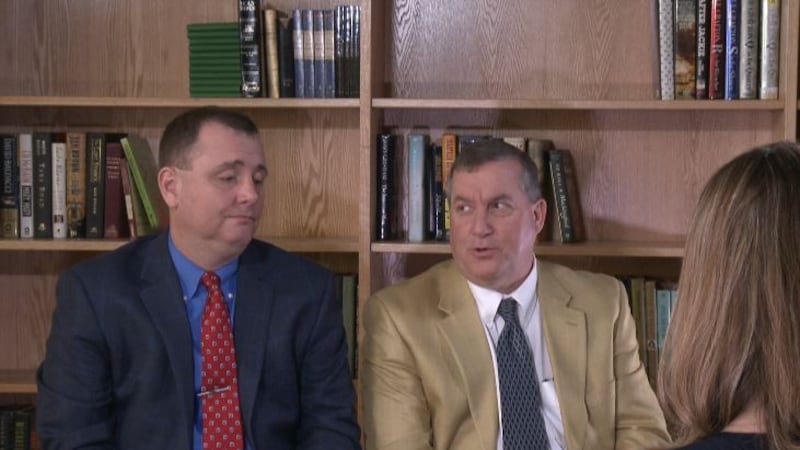 Published: Feb. 7, 2017 at 5:47 PM EST
An EF-3 tornado tore through Magoffin County nearly five years ago. In its path was a grade school, middle school and high school. David Gibson, who was the director of student services in Magoffin County and facility coordinator at the time of the outbreak, was one of the first to see the aftermath at the schools. Scott Helton, who is the current superintendent of Magoffin County Schools, was also there on March 3rd.
While the elementary and high school were salvageable, the middle school was not.
Helton served as principal of the middle school at one time, and seeing the destruction hit close to home.
"Remnants of students' papers and things, and it was just kind of sad. Lockers, students' materials, personal belongings were scattered," said Helton.
Despite trying times, school officials in Magoffin County came together as one.
"I remember ... the board of education having such a critical role in it and how proud I was to work with that particular board. And how their focus immediately came to 'we've got to come out of this better than what we were.' And everyone at that table had that conversation 'we will come out of this better than what we were,'" said Gibson.
For about four years, the middle school and high school shared one roof for classes.
"It takes unique people to share and to give. You know, at home it's hard to share your space with your family. But they did a great job," Helton said.
A new high school opened in August of 2016 and the middle schoolers and high schoolers no longer share the same building.