Update: Search resumes for missing Magoffin County toddler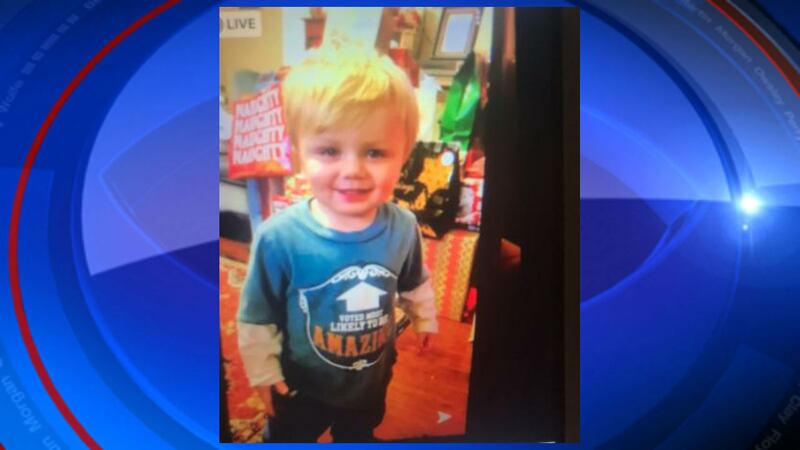 Published: May. 13, 2019 at 4:48 AM EDT
A rough terrain rescue squad from Estill County also said they are heading to Magoffin County to help and they are taking another group of bloodhounds with them.
The search for a missing Magoffin County toddler resumed Tuesday around noon.
Crews suspended the search for Kenneth Howard Monday night around 11 p.m. after searching for about 23 hours. Family members think the 22-month-old may have left the house through the back door Sunday night.
Kentucky State Police have now taken over the investigation from the Magoffin County Sheriff's Office.
We have a reporter at the scene and will continue to update this as we learn more.
The search lasted for about 23 hours straight but it is now officially suspended.
Kenneth Howard was last seen around 7:30 p.m. Sunday night.
We are told family members believe he may have walked out of the back door of his home.
In talking with search and rescue teams, we learned the terrain surrounding the home is extremely dangerous for anyone, let alone a 22-month-old child.
Search crews officially suspended their search at about 6:30 p.m. Monday evening.
"At this time, I just don't know", said Carson Montgomery, who is the Magoffin County Sheriff. "At this time, we're just trying to figure out where to go next."
At the scene, there were helicopters, drones with thermal cameras, K9 search teams, off-road vehicles, and others searching on foot.
"The dogs have done a tremendous job, plus ground", said Carter Conley, who is the Chief of Magoffin County Search and Rescue. "Right now, we just really don't have a clear idea if he's there in the area."
Conley says crews have searched the wooded areas around the child's home over and over again.
"The grid pattern was a half a mile radius from the house", said Conley. "And the search dogs did complete that, actually we completed it several times."
He says crews likely lost one of their off-road vehicles because of how harsh and muddy the conditions are. Luckily, the driver is ok.
"It's very steep. In fact, we've had to use a rope at a couple of places and tie off so they could go down into a ravine and do their search in that situation", said Conley. "So it is very dangerous."
When asked if he still has hope the boy will be found safe, Conley had this to say.
"It's hard to say. There are circumstances that we can't talk about right now", said Conley.
Officials say the child's parents are allowing other volunteers to search the area while the official search is suspended.
"He just wants his son home alive, you know, like we all do", said Montgomery.
Search crews say they will not be back out to the property again until they have new information from investigators.
A Magoffin County dispatcher confirmed that an active search for a missing 22-month-old is in progress. The boy's name is Kenneth Howard.
A team of several people including rescuers is searching the area where the child was seen last. The toddler went missing around 7:30 p.m. Sunday night.
"I knew this was very serious," said community member Tip Conley. "He was a very loving little boy but he was really active. They called me and I ran out of the house to be any assistance that I could."
Crews are searching the Kenneth Combs Branch area of Magoffin County, near the Floyd County line.
The dispatcher also said the team has three dogs and a drone to assist the team's search efforts.
Conley said Howard was a typical child.
"Well, he was real interested in getting into everything. But he was smart, I mean, he was just hard to keep up with but, you know, he just wanted to know about everything," said Conley. "We're really worried about him, you know. I hope that we find him soon."
There are two helicopters circling the area and Kentucky State Police troopers are on scene. Conley said he is worried about Howard's safety.
"It's going to be about that cold tonight, you know. He's got to be getting cold and hungry," Conley said.
We will update this story as we get more information.