Small Eastern Kentucky town sends message: This Place Matters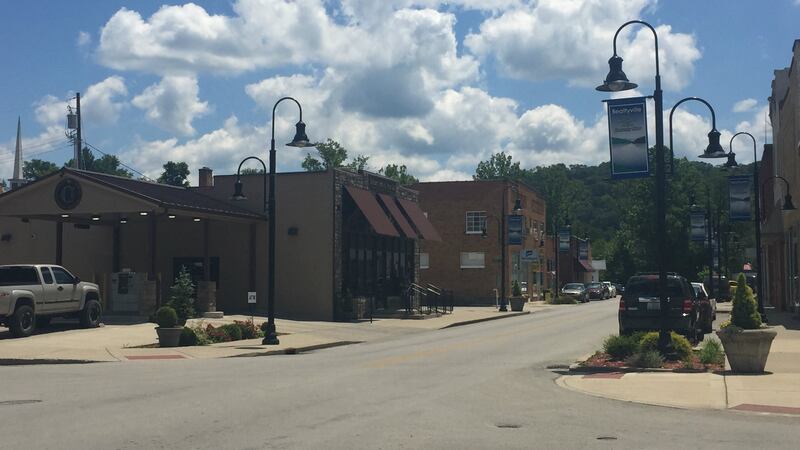 Published: Jun. 9, 2017 at 7:10 PM EDT
A few weeks ago, the City of Beattyville posted a video on Facebook hoping to catch everyone's attention.
The
features business owners holding signs saying, "this place matters."
It is all in an effort to boost not only tourism in the area but pride too.
"Through some national media outlets, we've been labeled as one of the poorest towns in America and we may be, but we feel we are rich," said Teresa Mays, Main Street Manager for the City of Beattyville.
One business owner featured in the video is Chris Williamson. He owns a coffee shop downtown called The Art Factory.
"The building originally started as a doctor's office," said Williamson. "Dr. Noble was in here. They had an ambulance service and emergency rooms and everything in the back."
Williamson renovated the space and made it his own. He said he loves being downtown and sees a lot of potential in the area.
"Beattyville is unique," Williamson said. "It is such a beautiful place. Just step outside and you can see, between the river and the mountains and the trails, it's just a beautiful place to be. It's a little economically depressed, but that doesn't seem to slow people down."
Right now, city leaders are entering phase three of a Main Street beautification project. They are adding plants across town hoping to attract more people to downtown.
"You know, remember when you were little? You went to town on Saturday and you went to the post office and you saw your neighbors and your friends and you caught up. It was a place to gather. We want to bring that back to our Main Street," said Mays.