Students help restore old reclaimed coal mine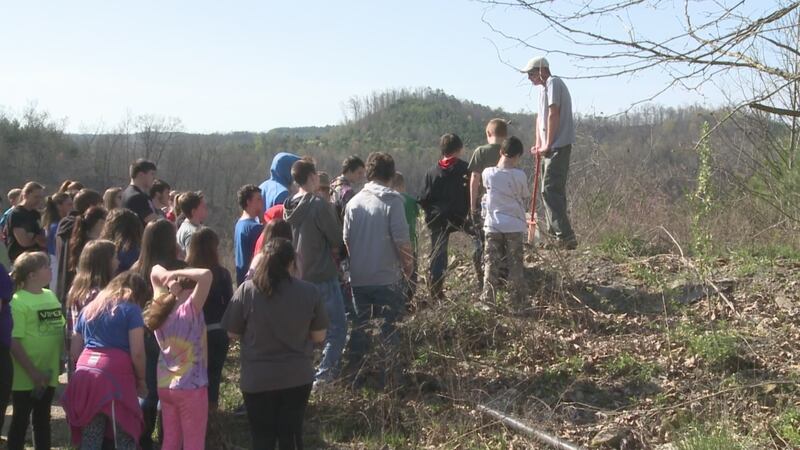 Published: Apr. 15, 2016 at 9:32 PM EDT
Around 80 students helped plant trees today in Robinson Forest.
Students from Viper Elementary, Perry Central High School and Buckhorn High School planted trees on an old reclaimed coal mine.
Officials say students planted more than one thousand trees. They also learned about different types of trees and bee pollination.
Leaders say it's important to get school kids involved to raise awareness of reforestation.
"Several years ago we started an initiative at UK where we are going back to these sites that have been reclaimed as grasslands and restore the native forest that used to be there prior to the mining," said Dr. Chris Barton.
Leaders say the trees will bring habitat improvements for migratory birds and honey bees.