Southbound I-75 in Rockcastle County delayed due to tractor-trailer fire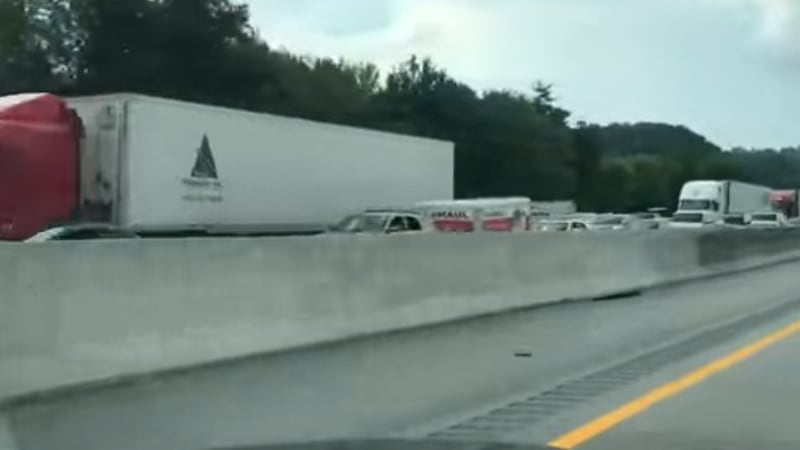 Published: Jul. 31, 2019 at 6:00 PM EDT
A tractor-trailer fire on I-75 is slowing traffic in the southbound lanes Wednesday afternoon.
the southbound lanes reopened at the 63-mile marker, but traffic may still move slowly for a while.
The Mount Vernon Fire Department and the Brodhead Fire Department responded to the scene. Fire officials said the truck was engulfed in flames when they arrived.
We do not know what caused the fire or if the driver is hurt.
One of our reporters said traffic is backed up southbound from near the Berea exit almost to Livingston.