SmileFaith Appalachia host first annual health, hope, & smiles health fair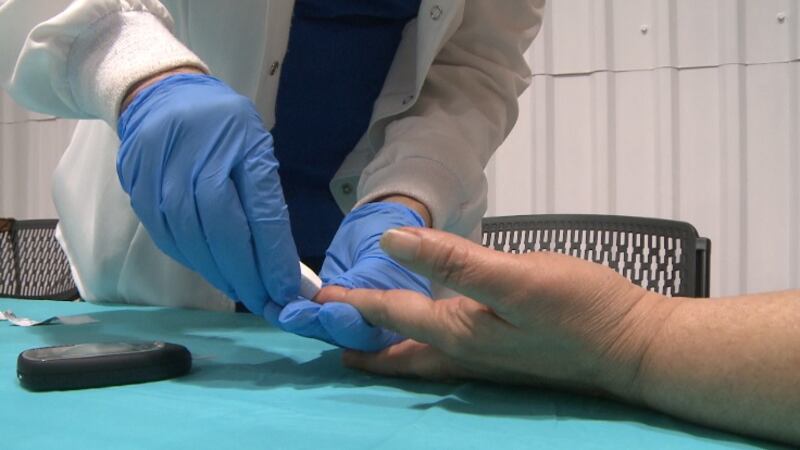 Published: Mar. 28, 2019 at 6:11 PM EDT
Maintaining a healthy lifestyle is important but many people don't realize where to begin.
That is why SmileFaith Appalachia decided to put their community center to use by teaching others about health and wellness.
"They will receive free blood pressure readings, education on how to live a healthy diet and lifestyle," said Director of the community center for Smilefaith Appalachia Shannon Sizemore.
SmileFaith is known for hosting free dental clinics in Jenkins but now they are wanting to provide more for their citizens in the community.
"Providing a new smile for someone it gives them hope and encourages them and brings their confidence back, so not only are we providing new smiles to people but we want to do community outreach," says Sizemore.
On Thursday they hosted their first annual Health, Hope, & Smiles Health Fair, more than one hundred people showed up.
"I got a lot of good information here and I appreciate it, us older people need to know all this," said Doris Hensley, who attended the fair.
Sizemore says she hopes to continue doing events like this at the community center in the future.