SOAR announces sponsored $10,000 donation to "Martin County in Action"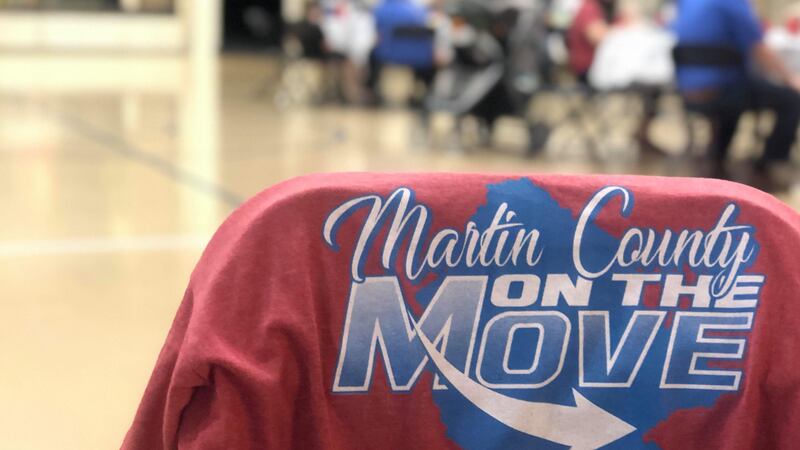 Published: Jun. 8, 2019 at 6:18 PM EDT
More than 200 people in Martin County braved the rainy weather Saturday morning for a county-wide cleanup.
"It just makes you feel good to get out and do something," said Katrina Sansom with the Martin County Water District.
Several groups and organizations formed teams to clean the most impacted areas by picking up more than 200 bags of trash.
"I think it's good for everyone to come together," said Katrina.
That was what many say Saturday was all about.
"The local Kawannis club reached out to us and said we would like to get some people together," recalled Jared Arnet with Shaping Our Appalachian Region, also known as SOAR.
Jared told WYMT, a newly formed group called "Martin County in Action" is a step in the right direction.
"Martin County in Action consists of people from across the county. It was formed to bring people together, discuss ideas, and create of movement and collaboration around opportunities aligned with the Blueprint For The Future of Appalachia" - Information Flyer
"We've been able to raise enough money to really start formalizing a group here in the next six months," said Jared.
After the cleanup, many packed the Roy F. Collier Community Center gymnasium to announce $10,000 donation from multiple sponsors to help get it started.
"We're really excited just to celebrate and talk about the future of Martin County," Jared pointed out.
He said regardless of the problems, Martin County is not a lost cause.
"There are plenty of great communities that have great water that doesn't flourish," explained Jared.
Melissa Phelps with the county Kiwanis Club says they are looking forward to the new organization to start.
"It's exciting to see it all come together and we hope everyone is willing to get on board," said Melissa.
Everyone, joining in to prove something many have said for years, "Martin County matters."
"There's a lot of opportunities here and we want everyone to know about Martin County and to come visit us," Melissa pointed out.
If you would like to join "Martin County in Action" you can send your contact information to Joshua Ball at joshua@soar-ky.org.