Ribbon cutting signals more jobs to Eastern Kentucky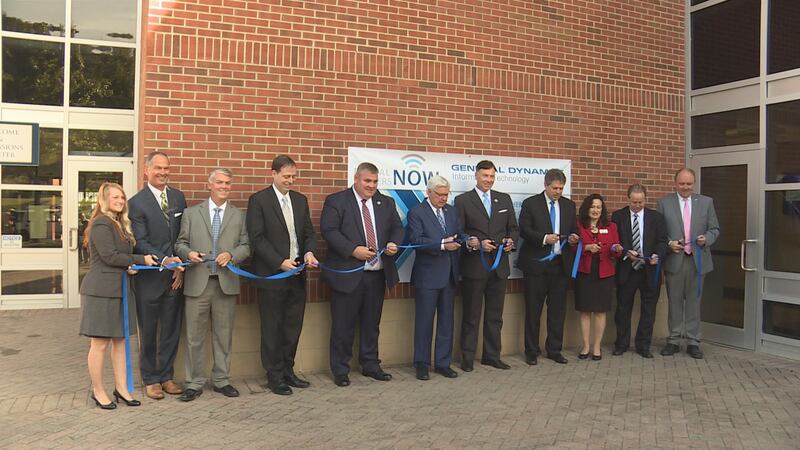 Published: Oct. 23, 2018 at 4:27 PM EDT
100 jobs are on the way to Eastern Kentucky after a ribbon cutting in Hazard, Tuesday.
General Dynamics along with Digital Careers Now, and Hazard Community and Technical College are bringing 50 jobs to Hazard and 50 jobs to Cumberland.
The jobs are through US CIS and are telecommunication positions.
The goal of the program is to set up the workers at HCTC and help train them, upon completion of the program they take government supplied equipment home and work from home.
"It is our whole goal. Our goal is to hire 300 people through employers who have jobs ready right now. We work as a clearinghouse we get employers who have jobs now," said Kimberly Cunagin the Hazard Project Lead for Digital Careers Now.
General Dynamics will host two job fairs in the coming week. One at HCTC's Tech campus on November 1st from 11 a.m. to 6 p.m. and in Cumberland at Southeast KY CTC from noon to 6 p.m. on October 30th.
For more information visit