Get set for Donald Trump Jr.'s visit to Eastern Kentucky today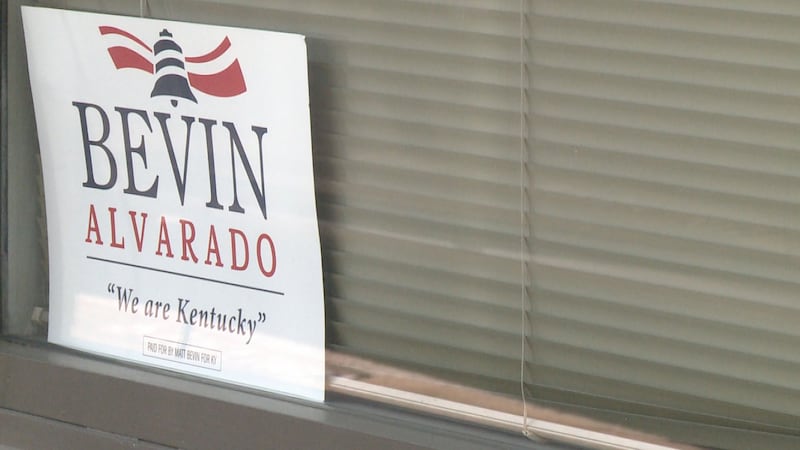 Published: Aug. 28, 2019 at 7:43 PM EDT
Donald Trump Jr. is visiting the Appalachian Wireless Arena Thursday for a campaign rally to support Gov. Matt Bevin's reelection in November.
Although tickets are free, you will still need one to get inside the Appalachian Wireless Arena.
Guests are asked to arrive between 1:00 p.m. and 1:30 p.m. The rally starts at 2:30 p.m. and will stream live on wymt.com and on Facebook.
Before going to Pikeville, Donald Trump Jr. will participate in a private event in Hazard.
Locals expect a memorable turnout as the President of the United State's son takes the floor of the arena. The visit has also been a topic of conversation at the University of Pikeville as students and faculty discuss what it means for the area and for the elections to come.
"Any time you can get a political rally in town, they're educational. Whether you are a Republican or a Democrat," said Nancy Cade, Davenport Distinguished Professor of History and Political Science.
Cade said rallies are powerful symbols of democracy. For this rally, she said, Trump's presence has more than one purpose.
"They're kind of pulling out all the stops to show that Eastern Kentucky matters," she said. "Right now, Gov. Bevin is ranked as the least popular governor in his own state."
She said Eastern Kentucky's vote is important for the reelection of Bevin in November, but having the president's son in Pikeville shows that he is also thinking about the implications of the 2020 presidential election.
"The Bevin campaign and the Trump campaign for 2020 realize that Eastern Kentucky is extremely important to carry Kentucky and keeping Kentucky red," Cade said.
She said she believes Trump's chances of carrying Kentucky will be high, but she often sees the political divide in her classroom. Even surrounding events such as the rally.
"I have one student who will be working there," she said. "And I have another student who asked if they could be released to go 'boo.' So, I've got both sides of the event."
She said the student who asked to "boo" was not sincere but still shows the differing opinions in the region.
Christy Johnson is the student who is planning to volunteer. She said she is excited about the event.
"It means a lot because we've never had anybody like this come and speak on behalf of endorsing one of our candidates," Johnson said.
She said she is a supporter of Bevin and his work for the region, but she understands that her opinion does not go unopposed.
"He has his own beliefs and not everybody on the Republican side, or of course the Democrat side, they don't necessarily agree with him," she said.
But, she said, she is looking forward to hearing what Trump has to say about Bevin and seeing how it will help him in the election in November.