Police in Bell County arrest man dressed as clown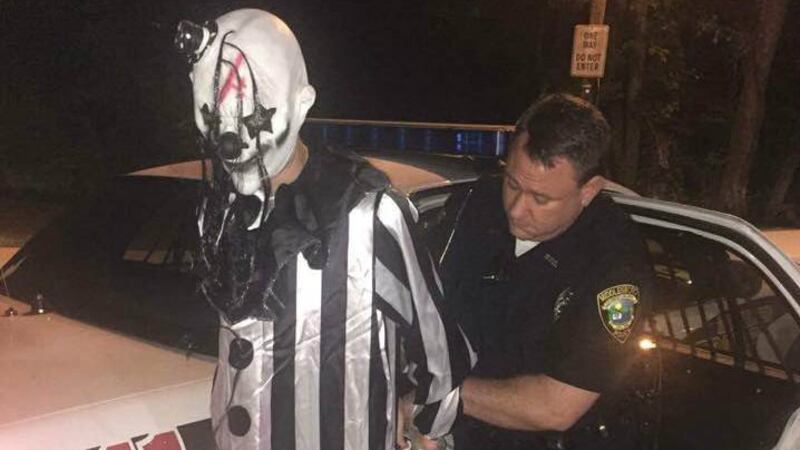 Published: Sep. 23, 2016 at 9:18 AM EDT
Police in Middlesboro say an officer spotted someone dressed as a clown crouched down in a wooded area in Bell County early Friday morning.
Police say when they pulled over, the man began running towards a vehicle at Cumberland Village Apartments.
Officials arrested Jonathan A. Martin for violating the city ordinance by covering his face while in public as well as disorderly conduct.
He is lodged in the Bell County Detention Center.