Officials name part of Highway 192 "The Rattlesnake"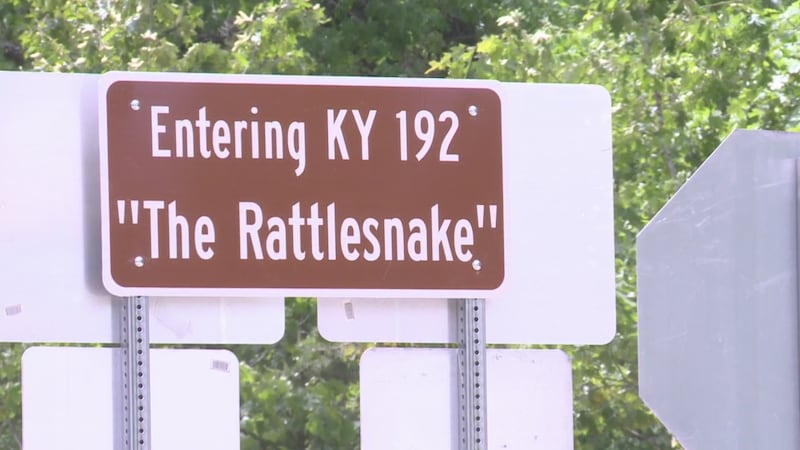 Published: May. 16, 2016 at 11:28 PM EDT
Laurel and Pulaski County officials named a portion of Kentucky Highway 192 "The Rattlesnake" in hopes to attract tourists from all over the country.
The road was once considered the only road to connect London and Somerset. Since Highway 80 was brought into play, Highway 192 hasn't seen as much action.
The owner of Dirty Deeds Bikes & Customs, Charley Simpson, had the idea to rededicate the usage of 192 to motorcyclists. With around 150 turns within an 11 mile stretch, the road reminded him of Tennessee's "The Dragon's Tail."
"If they can have a 'dragon' down in Tennessee, we can certainly have a 'rattlesnake' in Kentucky," he told WYMT.
A representative from Wildcat Harley-Davidson in London, Chris Minton, said, "It (the Dragon's Tail) started out the same way. Some people had a vision, they said, 'lets make this a stretch of road, let's get it banded, push it, promote it...' and now there are literal stores in that area that exist just because of traffic."
County officials said they are also hoping the Rattlesnake will bring in tourists. Pulaski County Judge Executive Steve Kelley told us, "It's a gem that we've got here, we've had for years, but we've kept it a secret and now we're going to open it up and try to share it with the country."
All motorcyclists are invited to come together on June 11, 2016 for the inaugural ride. Whoever wants to participate can meet at either Dirty Deed's in Somerset or Wildcat Harley-Davidson in London. From there, motorcyclists will meet at Bee Rock and have a ceremony. The ride starts at 11:00 a.m..
Organizers said the ride is free and they'll be selling T-Shirts and patches after the ride.