My March 2nd Story: Raymond Reed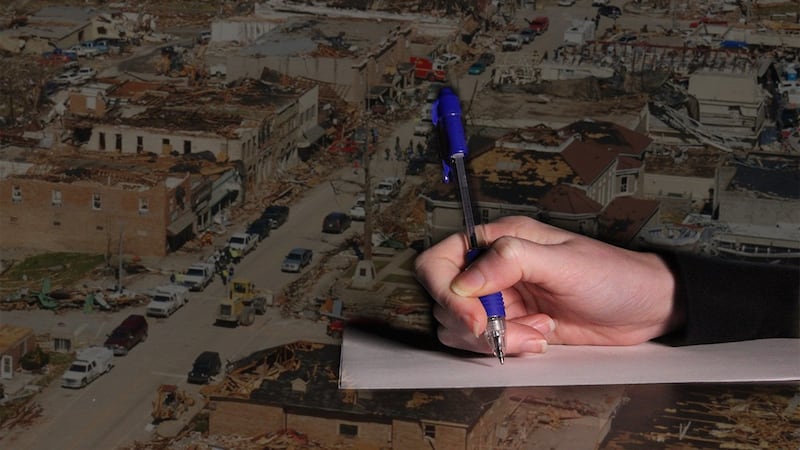 Published: Feb. 8, 2017 at 9:41 PM EST
Before I left my job in Maysville for my family's trip to visit my mother in Eastern Kentucky, I took a final look at the current radar. It was 3:30 pm and there was a strong line of thunderstorms passing through Indianapolis and sweeping southeast. I felt relieved that I was going out of town and I was confident going to the mountains would be safe.
By 5:45 pm we were on highway on the hill above West Liberty when tumbleweeds rolled across our path and I noticed ominous clouds approaching from behind. We were probably one of the last cars to go through the town. As conditions worsened, I made a left turn to the east further into the hills onto Route 205 five miles south of West Liberty. We turned on the radio to discover that a tornado had touched down in downtown West Liberty. Not sure what we should do when traveling in this rural area, we decided to continue on to Salyersville and seek shelter.
In Salyersville, we went to the McDonald's as it seemed to be the sturdiest structure in the area and the grandkids could eat. Just before 7 pm, people rushed into the restaurant warning everyone to take cover. My family along with 10-15 others entered the men's bathroom as a tornado ripped into the building. All the windows were blown out and the ceiling came down but the structure held.
We were able to clear a path to get out of the building. All of my windows in my SUV were blown out or cracked. We were able to make it safely to a downtown shelter for the night.
March 2nd was a very stressful time and a time to reflect on the fragile nature of life and the power of weather.
- Raymond Reed