My March 2nd Story: Lydia Phipps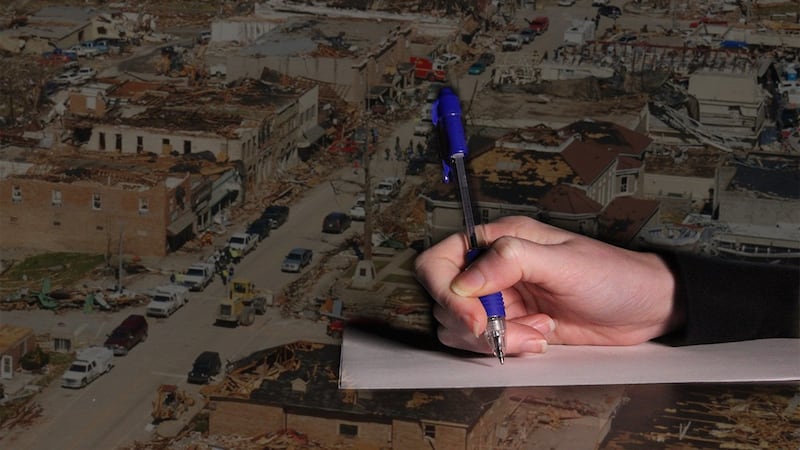 Published: Jan. 30, 2017 at 10:31 AM EST
March 2, 2012 is a day no one in West Liberty will ever forget. It was one of the most trying times for our community, yet a time that brought us all together as one.
As I write this, the memories come flooding back.
My husband, Jamie Phipps, is the Assistant Chief of the West Liberty Fire Department. He and I watched the weather for several hours that morning before the storm hit. He looked at me later that day and said, "you have to go somewhere you will be safe-- I have to go to town. The fire department has to be there-- we have to be ready to help."
We said our goodbyes and left our house around 4:00 that evening-- never knowing or expecting what was to come.
Not only did he leave his family, most members of the fire department did the same. They were there. They were ready!
I sat at my parents' house that evening, listening to the scanner and hearing the sheer terror in the voices of people I thought knew no fear, living that nightmare-- the first responders. I had no idea if my husband or many of my friends (well my second family) were safe. My parents would soon lose electricity and it would be several hours before I heard from any them.
The guys and girls of the West Liberty Fire Department worked selflessly for hours after the storm hit-- helping folks to safety, clearing roadways for emergency vehicles, doing whatever was necessary to bring a peace, as best they could, to our small town during that chaos.
Not only did they work the hours after the storm, they worked the days, weeks and months thereafter to bring some sense of normalcy back to the community.
They are the true story of heroism! They were there! They were ready! That knew what needed to be done and stepped up to do it!
"A hero is an ordinary individual who finds the strength to persevere and endure in spite of overwhelming obstacles." -Christopher Reeve
-Lydia Phipps