Multiple organizations searching for missing Laurel County man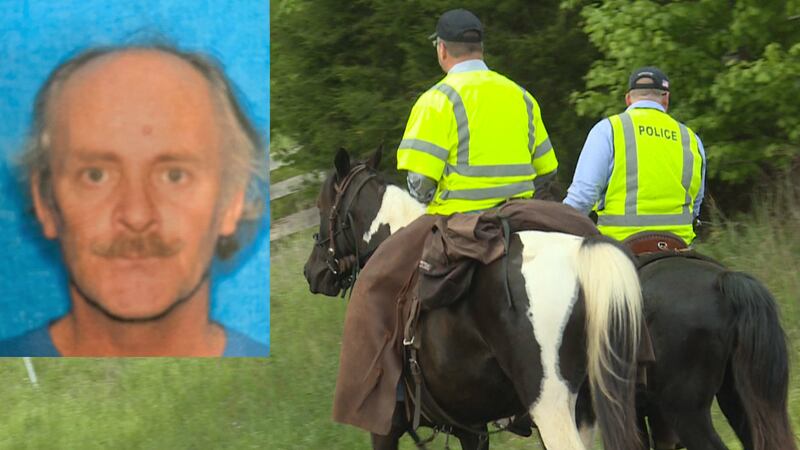 Published: May. 3, 2019 at 10:12 PM EDT
About a half dozen search and rescue organizations are combing through one Laurel County community trying to find a man who went missing Wednesday evening.
Tony Gibson was last seen shortly after six p.m. that day. His wife says nothing like this has ever happened before.
"He came out to finish up things while I was cooking dinner and it was like he just vanished", said Gibson's wife.
Multiple organizations are searching the rural community off of Johnson Road, which is about 10 miles east of London.
Search teams include Woodbine Fire and Rescue, Foggertown Fire Department, Kentucky Emergency Management, London-Laurel County Rescue Squad, and Cumberland Valley Mounted Search and Rescue.
"Listening to the family, this is nothing like Tony. He never does anything like this", said John Allen, who is the Chief of London-Laurel County Rescue Squad. "He's the kind of guy that stays at home all the time, never leaves. And that's what's got us so concerned."
The coordinated search is giving Tony's wife hope that he will be found soon.
"Today has been more hope than anything. I mean, coming in with the horses and the ATVs and the drones", said Tony's wife.
Tony's wife says he always carries his wallet with him. It was Thursday when she found it inside their home.
"That gave us reason to think that he might have left the property. But we did find it last night", said Tony's wife. "And so he has nothing on him except for what clothes he has on his back."
The search has only intensified with storms moving through the area and talk that Tony may have been experiencing depression.
Tony's wife says he recently lost his mother, sister, and aunt.
"He had an aunt that passed away with cancer, the same way. So he was feeling depressed I guess a little, you know, in bringing back the memories of his mom", said Tony's wife.
Gibson is described as five foot four inches tall and 125 pounds.
He has a mustache and a mole on his forehead.
He was last seen wearing a blue shirt and blue jeans.