More than 600 new jobs coming to Rockcastle County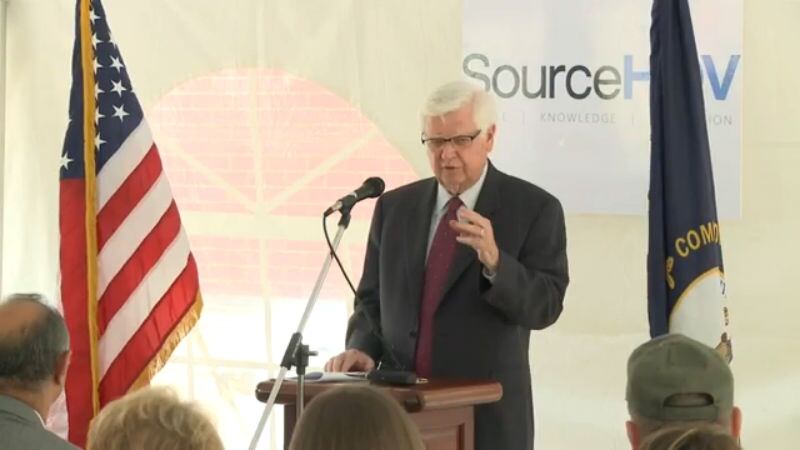 Published: Jun. 17, 2016 at 3:52 PM EDT
Governor Matt Bevin, Congressman Hal Rogers and other officials announced the creation of new jobs in Rockcastle County.
SourceHOV announced they will add 600 new jobs to its Mount Vernon facility. Congressman Hal Rogers said the move is a testament to the talent and dedication to people of Eastern Kentucky.
"This means that 600 families will be able to stay here. They want to stay here, and that's why the work ethic of our people here is so high," Rogers said.
Company officials said the investment will increase the total dollars contributed through salaries and other sources from more than $11 million to $18 million annual dollars to the Commonwealth.
"We want to help build careers and we want to help. This is not just a project," said Vice President of SourceHOV Arjun Reddy. "This is a career with SourceHOV to help our Federal clients and our public sector clients, but we're here to grow."
Most of the jobs will be clerical or data entry positions with pay starting at $10.52 an hour.
SourceHOV was recently subcontracted to digitize records for the Department of Veterans Affairs. Officials like Jared Arnett are happy to see more tech jobs coming to Eastern Kentucky.
"I think 600 jobs for this area is incredible, and for me I think it is a proof of a concept, a reality that if we are connected to the internet in a big way, that the digital economy can provide jobs throughout our entire region," Arnett said.
Company officials are hopeful to create more jobs in the region in the near future.