'I think it's going to be a boil over industry'; Local drone port continues to grow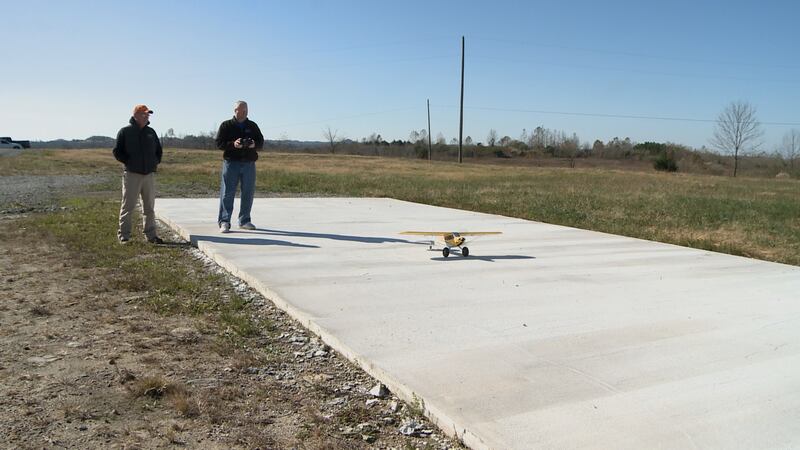 Published: Nov. 11, 2018 at 2:48 PM EST
The USA Drone Port along the Knott-Perry County line now has indoor storage space and a 150-foot runway that future independent pilots are becoming interested in.
"I always wanted to be a real pilot and don't believe that's going to happen, so I want the next best thing," Chuck Bradley said.
Both he and other students, like John Chester, say the interest keeps growing. Whether drone coverage is a hobby or needed for company projects, they believe the demand for the skill keeps increasing.
"I think it's going to be a boil over industry," Chester said. "You know, we were talking earlier about package delivery. There was one service we were talking about delivering anti-venom. So now they are using drones to deliver this stuff in the Outback."
Bart Massey, the executive director of the USA Drone Port and technology director at Hazard Community and Technical College, says interest is not the only thing growing. The drone port has much more to offer than it did in November of 2017.
He says they hope to expand the runway to 500 feet but it works well for smaller aircraft right now. The indoor space holds a 3-D printer and tools needed to repair each drone they fly. Some of those tools can even be found in most junk drawers.
"Zip ties, hot glue guns, razors," Massey laughed. "[We have built] winged aircraft, multi-rotor, [and] vertical takeoff. As a lot of people have witnessed before, we also have the building to repair ones that have went down."
Massey says the drone port gives much more to pilots than just a place to fly. It offers a place to build, research, and enjoy the features pilots have yet to explore.
He says organizers have applied for a grant that will allow them to build a five-story indoor flight facility near the repair shop. Though is not an idea set in stone, their hope is to bring even more jobs to the region.