Letcher Fiscal Court approves needle exchange; heads to city council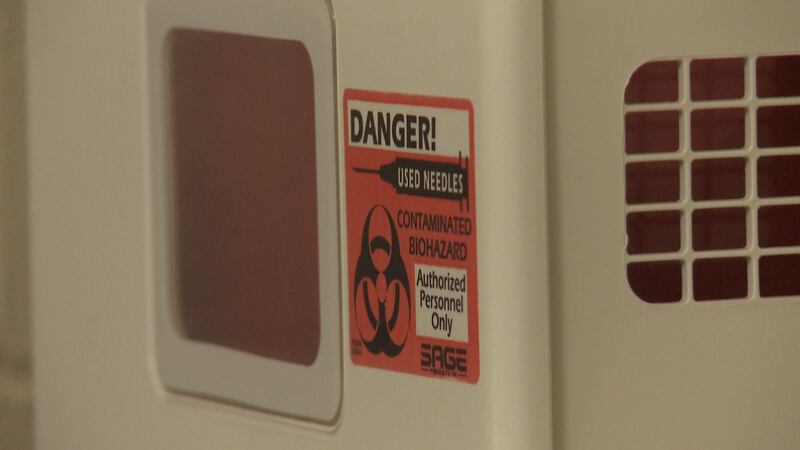 Published: Aug. 22, 2017 at 9:44 PM EDT
Members of the Letcher County Fiscal Court unanimously voted to approve a proposal Monday that would create the first needle exchange program in the county.
The proposal would also call for doses of Narcan to be standard in every emergency response vehicle in Letcher County.
City officials told WYMT that this is an effort to improve the overall health of the county. They said drug users will always find a way to get high.
"It's not to promote any kind of drug use", said Letcher County Judge Executive Jim Ward. "It's to protect the public out here because every day we're finding needles in the ditch lines."
The needle exchange would also provide users with sharps containers.
"Someone is a user, and they've got a child in the home", said Ward. "They have a sharps container that they can put those dirty needles in so that kid won't get infected by hepatitis or HIV or whatever."
City officials responded to several overdoses within the last few days. First responders are now asking for Narcan to not only save the lives of overdose victims, but also the lives of first responders.
"They had to use Narcan three times", said Sheriff's Deputy and city official Eugene Slone. "Those three people had the potential to expose those first responders to Fentanyl which is the drug right now that is causing all of our overdoses."
Slone said it is difficult to communicate with drug users in the community. Needle exchange programs can create a dialogue between doctors and users about treatment options.
"The people are going to come to us", said Slone. "They come in for the needles and they're going to have access to brochures for treatment, they're going to have counseling if they want it and they're going to have a chance to enroll in rehab."
Members of the Letcher County City Council will meet in September to vote on the proposal. If passed, the needle exchange program would open in the Letcher County Health Department as early as October.