Knox County seizes largest amount of meth in county history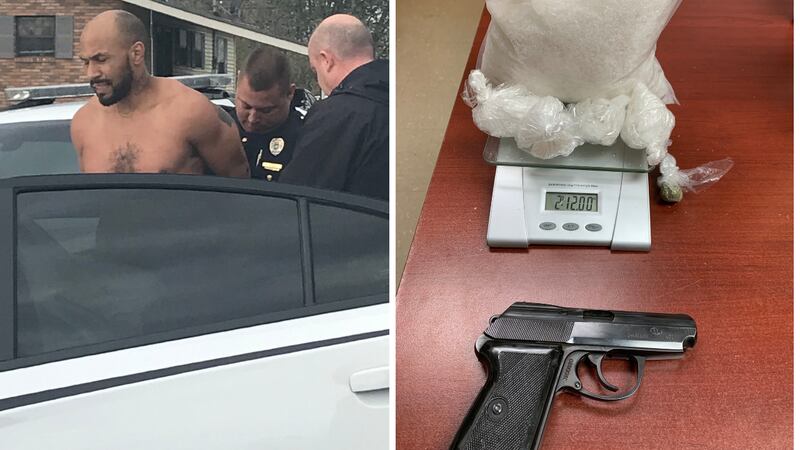 Published: Nov. 19, 2018 at 5:09 PM EST
More than two pounds of meth was found during a traffic stop in Knox County.
Knox County Sheriff's deputies said on Sunday they received information about a man with a large amount of crystal meth at a home on KY 1629 in the Park Hill area of Corbin. The tip said the man was driving a rental car and was from out of state.
On Monday, deputies said just before 11 a.m. they were trying to find the man in the Park Hill area when Sheriff Mike Smith saw a red Toyota sports car with a Tennessee license plate driving suspiciously through the Arby's drive-thru.
Smith tried to pull the car over however, the driver did not stop and instead started speeding.
"Initiated my emergency equipment and when I did that, the individual put his seatbelt on and quickly tried to speed away from me", said Knox County Sheriff Mike Smith.
Sheriff Smith said the chase lasted several miles and reached speeds of more than 60 mph through residential areas.
"He pulled in to a residential area and tore their gate on the entrance and struck their parked vehicle", said Smith.
Deputies said the driver then got out of the car and ran into the Pine Hill Cemetery.
Deputies said they were able to catch Marlon J. Johnson, 34, of Nashville, Tennessee inside the cemetery. They said they found a backpack with more than two pounds of crystal meth and a loaded handgun inside the car.
"I looked in that container, and what appeared to be crystal methamphetamine, a very large amount", said Smtih. "It's more than I have ever seen. It's the largest amount of methamphetamine I've ever been associated with."
Johnson was charged with trafficking a controlled substance first degree, fleeing or evading police-first degree (motor vehicle, reckless driving, fleeing or evading police on foot-second degree, possession of a firearm by convicted felon, resisting arrest, menacing and criminal mischief-second degree.
He was taken to the Knox County Detention Center.
Deputies said this was the largest amount of meth ever seized in Knox County.