(WYMT) - The sunshine left as quickly as it arrived. Clouds are back in Eastern Kentucky and our next system is bringing plenty of rain chances across the mountains. Let's discuss the next few days.
Tonight
Lows tonight will occur early. I fully expect our low temperature to occur before midnight tonight and most models like the idea of a temperature around the mid-40s. As we head into the overnight hours, temperatures will actually increase as the southerly winds from the system continue to pump in the warm air. This will set up the rain chances that take place overnight tonight. Look for a 50-60% chance of showers and storms this evening. A marginal risk is actually out for these cells but I do not expect much from them. We will keep an eye on it.
Friday & Saturday
The two soggiest days out of the next seven will be Friday and Saturday. The first low-pressure system will bring it's associated warm front across the mountains early Friday morning. That will provide the warmer temperatures and soggy conditions for the end of the work week.
The better chances look to be along southern Kentucky but I do believe most locations see rainfall at some point Friday. This is the first part of this unique system. Afternoon highs on Friday will be in the upper 50s with mostly cloudy skies and an 80% chance of rain.
If you are looking for relief, you are going to have a hard time with that. The main low-pressure system will continue to move from the plains to the Ohio Valley region. This will increase rain chances again on Saturday with another warm front swinging through. This low-pressure system looks to be stronger and I think will provide better rain chances for Saturday. Highs on Saturday will soar into the low-mid 60s with a 90% chance of rain throughout the day. It's not going to be a great start to the weekend.
The Storm Prediction Center is also watching Saturday with a marginal risk west of Interstate 75. We will continue to monitor.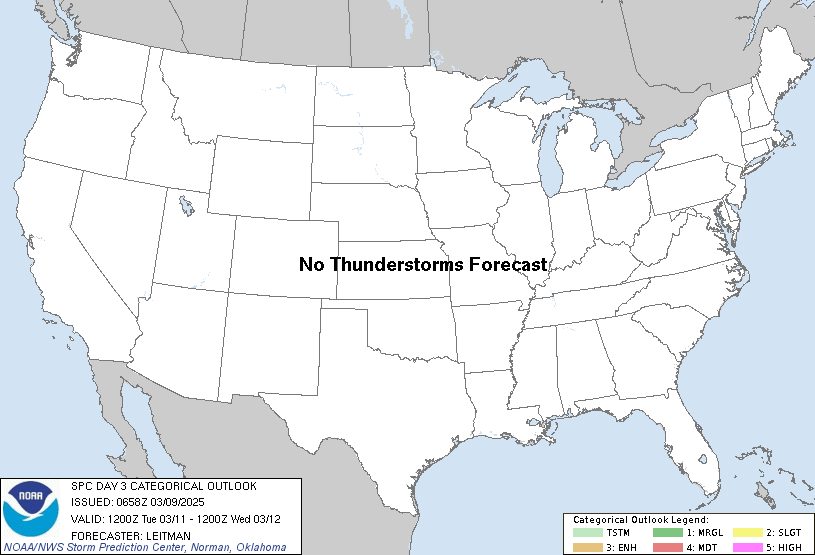 Extended Forecast
Outside of a few morning showers on Sunday, conditions will improve quickly. Clouds will decrease with sunshine returning by the afternoon. We will actually see highs rebound into the low-mid 60s for highs on Sunday. It should at least be a nicer end to the weekend.