"I accept responsibility"; Former Blackjewel CEO apologizes in letter to employees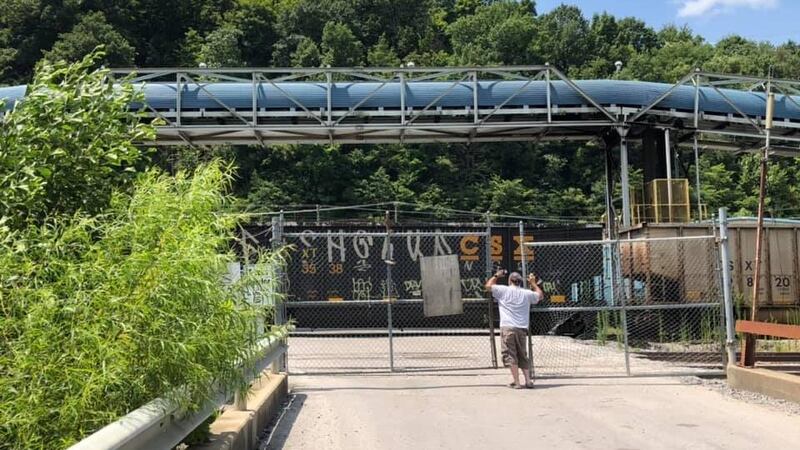 Published: Jul. 31, 2019 at 7:38 PM EDT
The former CEO of Blackjewel LLC posted a letter to employees after bankruptcy left coal miners without paychecks for weeks. In the letter, Jeff Hoops apologized and promised that half the money recovered would be distributed equally to employees harmed by the collapse of the company.
Hoops confirmed to WYMT Wednesday that the letter was written by him earlier this month. His letter offered background information behind the move to file bankruptcy, and sister station WVLT broke down the main points because the letter was in all-caps:
"I realize we have 1,800 hurting people out there right now and no one is hurting more than me over what has occurred. It is time to set a little of the record straight as it is clear each of you have no idea what has transpired and is leading to threats being made against me, my family and anyone and anything associated with me as a result of misinformation."
Hoops wrote, "Clearwater investments, owned by a Hoops Dynasty Trust with many investments has loaned Blackjewel more than $11M since January of 2019, most of it required due to the flooding and missed shipments in the west. There has not been one cent taken out of the mining company, the exact opposite I have loaned more money to try to get this company through these difficult times."
Hoops then offered a timeline of events on what occurred:
- June 24: "Riverstone and I had a deal for me to loan the company $20m under very favorable terms."
- June 26: "Riverstone sent a notice to me that rather than extending their $28M loan through next January as previously promised it was now due and payable in full on July 17th. Riverstone also notified me that that $11m I had loaned the company was not done properly and that I could personally owe them as much as $34m if I continued to loan money to the business."
- June 27: "Riverstone showed up at the office with FTI out of Denver, Colorado realizing they had forced us into bankruptcy with these moves and so our focus turned immediately to how do we save this company." (Hoops added he consulted attorneys who recommended filing bankruptcy.)
- June 28: Hoops said they initiated payment for west employees "which was electronic." At around 4:30 p.m., Hoops said he found out funds weren't going to employee accounts. Hoops said he spoke with United Bank's VP who told Hoops, "Riverstones attorney from Bailey & Glasser called them at 3 p.m. and told them I had resigned, the company was filing bankruptcy and that I was going to empty out my accounts and they should shut them down, which they did. Not just Blackjewel, but all of my accounts totally unrelated to Blackjewel."
Hoops said as part of the bankruptcy filing, "we included petitions that would have allowed me to put $9M into the company" to cover payroll checks for eastern employees.
Hoops said on July 2, they went to a hearing where he testified for more than 5 hours. Hoops said the judge vetoed the request for the $9 million loan to cover employees' payment.
On July 3, Hoops said Riverstone said they would offer a $5 million loan if Hoops resigned. Hoops agreed and said, "my only goal all along was to keep people working and the mines operating."
Hoops also included an apology to employees and people impacted by the situation:
"I accept responsibility for being unable to lead this company through these difficult times and the purpose for me writing this letter and explaining in detail what happened is to ask that you study it, hold me responsible, but leave my family and other business relationships out of this matter. I know in my heart how hard I fought for each of you and this company and to have people threaten me and say I took money out of this company for other projects hurts more than words can express as it has been just the opposite and that can be confirmed in a hundred different ways. I cannot make up for what has happened over this past week, but my attention is going to turn to making these people pay for what they have done to us and it is my intent for 50% of any recovery to be placed in an account to be shared equally by the employees harmed by these actions. I am sick over this and cannot begin to understand why God would allow such a thing to happen, but he promises in Jeremiah, that he has plans for us and plans to prosper us, so please do not lose Faith, God in still in control……….Sincerely…….Jeff."