Hunt Brothers Pizza announces new distribution center in Letcher County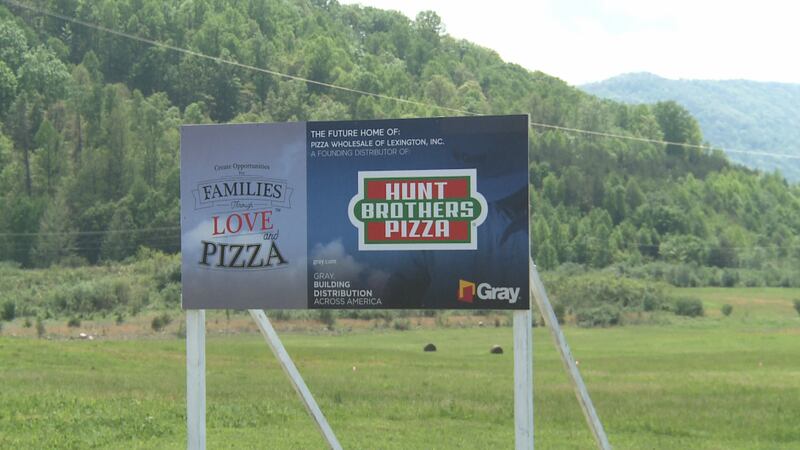 Published: May. 10, 2018 at 1:58 PM EDT
Hunt Brothers Pizza is coming to Jenkins with a new distribution center.
Mayor Todd DePriest told WYMT he does not know how many jobs this will bring in, but he sees potential jobs for folks in the area.
"As it grows they will be adding more people to the staff and we are excited about that too," DePriest said.
The center will be built in the Industrial Park located near the Raven Rock Golf Course. The building will be just shy of 5,000 square feet. Their freezer/storage cooler is expected to be 1,200 square feet.
Being so loved in the mountains, the pizza company outgrew its warehouse in Whitesburg, now making the move to a place where they can expand.
Hunt Brothers has five drivers that already work with them, and they will be distributing to the Whitesburg market.
Angela Jones, the deli manager at Double Kwik, says folks call in orders for their pizza multiple times throughout the day and is not surprised to see the company in need of the expansion.
"The quality of it ... everything is really good with the pizza," Jones said. "It's spreading throughout our company."
Mayor DePriest said most folks in the area prefer Hunt Brothers Pizza and he is just as excited to bring the pizza chain to the area, as it is one of his favorites.
"My kids love it. And the good thing is the local place that serves it here is open 24 hours a day. You can call at 2 o'clock in the morning and say 'Hey, I need a pizza,' and they will fix it and get it out to you."
The construction company,
, is based out of Lexington. They hope to be finished by October of this year.