Harlan County woman runs 50 miles, raises more than $5K for Blackjewel miners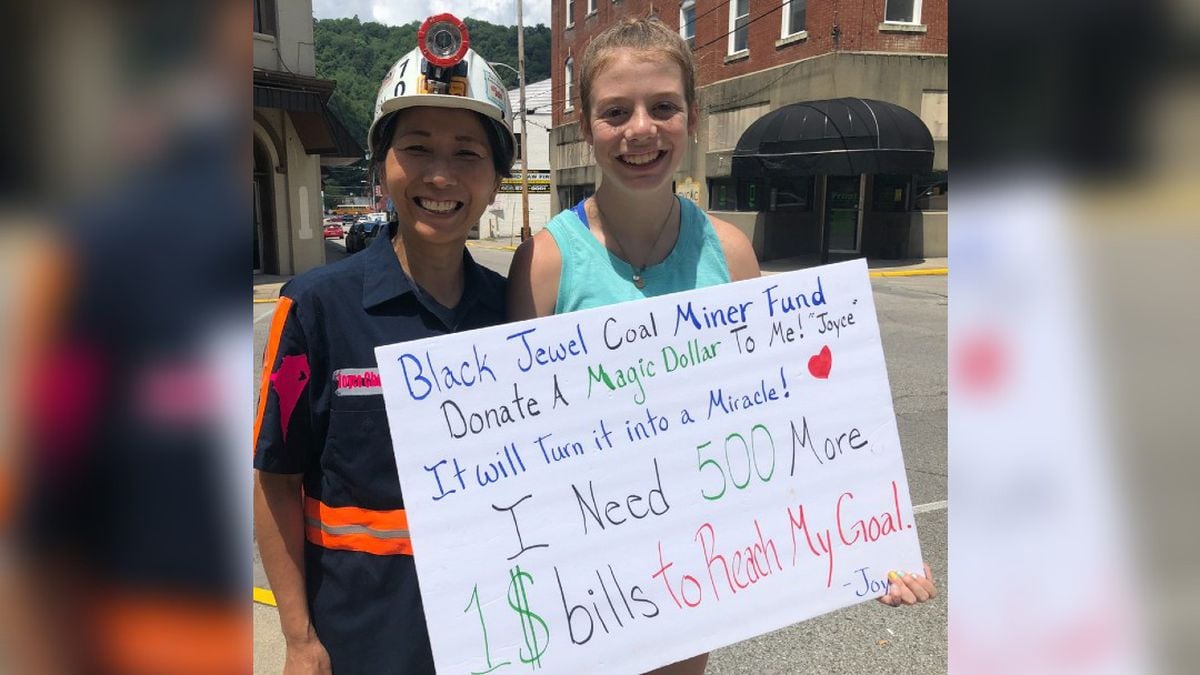 Published: Jul. 11, 2019 at 10:41 AM EDT
Joyce Cheng and the people that ran with her on Thursday met on Friday morning outside the old Harlan courthouse to get more donations in order to meet their goal.
On Thursday, Cheng raised around $4,500 and her goal was $5,000. They decided they had to meet their goal, as they were so close.
Cheng and the runners said they were sore after running 50 miles, so they decided to let people drive or walk to them at the courthouse.
Within a few hours, they reached and exceeded their $500 dollar goal.
"I can't run so they're coming to me. And so, I already met my goal, five-hundred dollars already. And, like I say, never say no to any more dollars coming in," says Cheng.
Cheng adds that on Wednesday she plans to donate all proceeds from her Harlan restaurant, Panda Garden, to the Blackjewel miners as well.
Joyce Cheng, owner of Panda Garden in Harlan, is running through Harlan in support of the
after the mining company filed for bankruptcy protection.
Cheng has a health issue that impacts her muscles and running helps with that issue, so she runs every chance she gets.
As a Harlan local for 25 years, she has gotten to know and love several of the miners, which made her want to help in any way she could.
Upon thinking about how to help the miners, she decided she would run 50 miles on Thursday and ask for donations while dressed as a coal miner.
"I was thinking you know, I could run. Make my run more worth it when I'm on the road. So, I'm going to run around and every person I see, every business owner, or every single house I see, all I'm asking is for a dollar," Cheng says.
When Cheng posted the idea on Facebook, she had an overwhelming amount of support from others in Harlan County, including other runners.
Those runners decided to join in her efforts.
"We decided to get behind Joyce, you know, as a community, to for the coal miners. Because they are such a big impact on our community," says runner Josh Lee.
The runners say they will not be driving but will continue to run through every government building, store, and street they can find to get the word out and get as many donations as possible.
Cheng and the other runners have several pockets and bags to collect the money as they run.
The goal is to reach $5,000 by the end of the day.
The runners started at 8:30 a.m. and ran until 6 p.m.
On Thursday night, Cheng did not know the total, but expects to know by Friday morning.