Harlan County becomes 2nd Amendment Sanctuary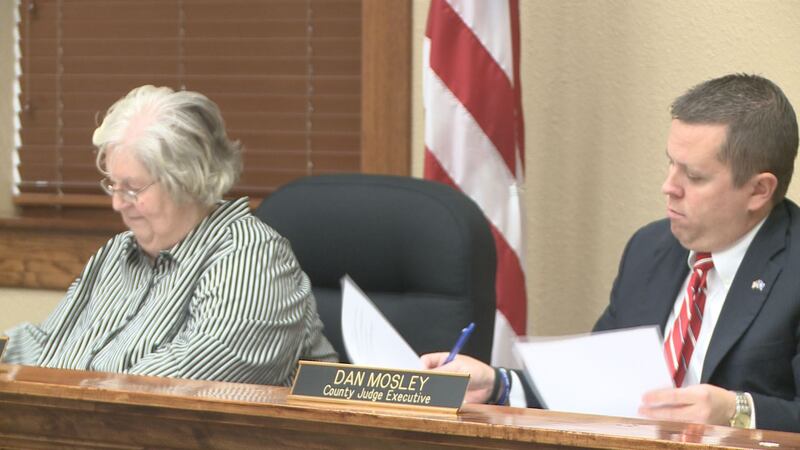 Published: Dec. 17, 2019 at 3:05 PM EST
During the Harlan County Fiscal Court meeting Tuesday, one of the first items brought up was a resolution declaring Harlan County a 2nd Amendment Sanctuary county.
"Any time you see gun crimes occur, you're not seeing law-abiding citizens involved in those crimes," said Mosley. "We don't feel like that law-abiding citizens should be infringed upon. They have this right as guaranteed by the Constitution of this country," said Judge-Executive, Dan Mosley.
Mosley said the idea was brought to his attention by several people in Harlan County a few weeks ago.
"Folks who had saw what was going on in Virginia. And, many counties over there passed the resolution, declaring themselves as a sanctuary county for the Second Amendment," said Mosley.
He believes most people in Kentucky are "in-tune with their Second Amendment rights." One of those people is Robert Harmon, who came to the courtroom in support of the resolution passing.
"It's just a belief that I have and I've had it since I was a kid. If we keep letting people walk on us we won't have any rights at all, whatsoever," said Harmon.
House Bill 354 was pre-filed earlier this month. There is a chance it could be debated in the General Assembly this coming year. The bill would put more restrictions on assault weapons and large-capacity ammunition feeding devices.
The declaration of the resolution met no opposition in the Harlan County Fiscal courtroom on Tuesday.