Groundbreaking of Magoffin County Library marks new beginning for community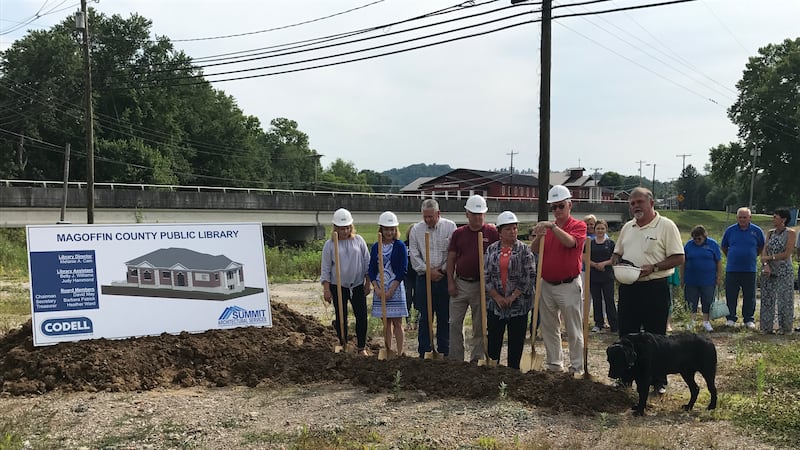 Published: Jul. 11, 2017 at 10:24 PM EDT
Construction for a new Public Library in Magoffin County is underway after a groundbreaking on Tuesday. David May, the Magoffin County Library Chairman said that library is needed in the area.
"We lack resources and we realize that we really need it, we need it for our young people, our old people, and everybody in between," said David May, the Magoffin County Library Chairman.
The path to getting the new library was a long one though. Salyersville Mayor, James Shepard said that there was a large debate on where the library would go. The area of debate: a historical church in Magoffin County.
"The main issue I think was tearing town a historical building which was the old church building," said Shepard.
Shepard said that both sides did agree that a library in the area was needed and that after a series of events, the area was finally decided upon. Last April the Church was demolished, but Shepard said that now is the time for the community to look forward to the new library.
"We're back together and we got a new library coming that's the main thing," said Shepard.
Once fully constructed, the library will be around 10,000 sq. ft. and will house genealogy records, meeting areas, and an array of computers.
"This library will just add so much to what we're trying to do," said May.
Construction of the library will be completed around July of next year.