'They contribute to him': Gov. Bevin criticizes Andy Beshear's stance on abortion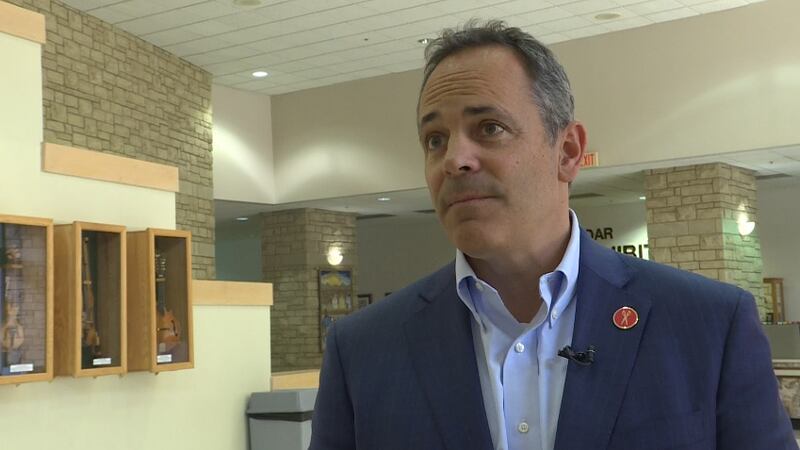 Published: Sep. 11, 2019 at 7:18 PM EDT
Wednesday Gov. Matt Bevin was in Eastern Kentucky making infrastructure announcements in Floyd and Johnson Counties.
While in the region, Gov. Bevin talked with WYMT about his stance on abortion.
"I'm running against a guy in Attorney General Beshear who's strongly pro-abortion. Not only strongly pro-abortion, some of his strongest financial supporters are the providers of abortions that remain here in Kentucky."
Last month Bevin called out Beshear for taking "blood money" from a fundraiser held by a doctor who works at EMW Women's Surgical Center in Louisville. The center is Kentucky's last abortion clinic.
"NARAL which is the most proactive pro-abortion organization in America, planned parenthood, all these people have maxed out to him, they contribute to him, they do fundraisers and they knock doors," added Bevin. "I'm a pro-life individual, I have been my entire life. I'm blessed to be the father of nine children, four of our children are adopted."
Beshear's campaign sent us this statement:
"Andy Beshear supports Roe v. Wade, which includes reasonable restrictions, especially on late-term procedures. Matt Bevin is an extremist. He supports a total ban that would eliminate all options for victims of rape and incest."
You can watch Bevin's new ad regarding his stance on abortion below: