Frontier Nursing University moving student activities to Versailles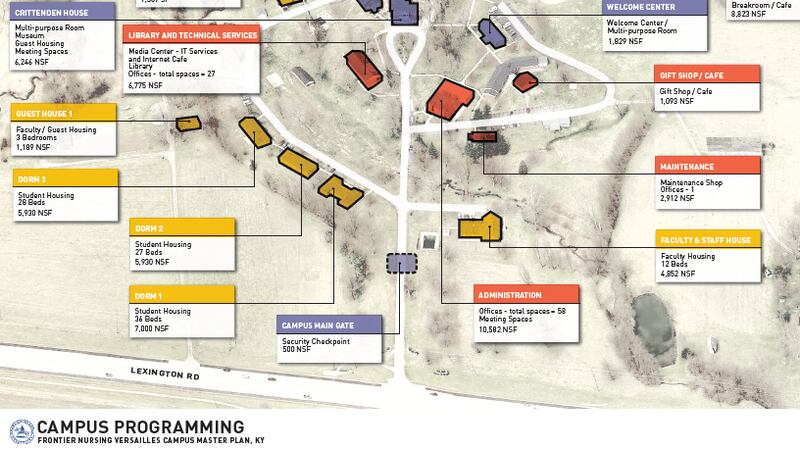 Published: May. 17, 2017 at 5:02 PM EDT
Frontier Nursing University officials say they are moving student activities, including all on-campus student sessions, to a newly purchased property in Versailles.
"This was a very hard decision for us," said Frontier Nursing University President, Dr. Susan Stone. "We've been committed to Hyden for a very long time."
Officials said the move will "allow FNU to continue to expand enrollment -- currently nearly 2,000 students -- and also improve program offerings in order to meet the growing demand for access to quality healthcare nationwide, especially in rural and underserved areas."
"We just cannot continue to bring as many students there as we have and use it in a fully functional way," said Stone.
The change will impact more than 30 employees.
"We have offered relocation to every single employee that we have because we value our employees very much," said Stone.
Stone also said employees will likely have until next Spring to decide if they would like to relocate.
They anticipate moving students and employees to the new campus by Fall of 2018.
Many in the community said they are sad the University will relocate the campus.
"We get tons of students from across the United States," said David Sandlin, the Co-Owner of the Red Light Cafe in Hyden. "Some from out of the states. We've had plenty from Canada and overseas that come in and eat at the cafe. It's a friendly atmosphere and everybody loves it. We love having them here. It's something that's going to be greatly missed."
Community leaders are trying to remain optimistic about the change.
"While we do hate to see them go, we are working on new things every day and always working on a brighter future," said Hyden and Leslie County Chamber of Commerce President, Derek Lewis.
The Wendover Bed & Breakfast Inn, maintained by FNU, will remain in operation, officials said.
You can see the news release from the university
.