Frontier Nursing University conference discusses healthcare diversity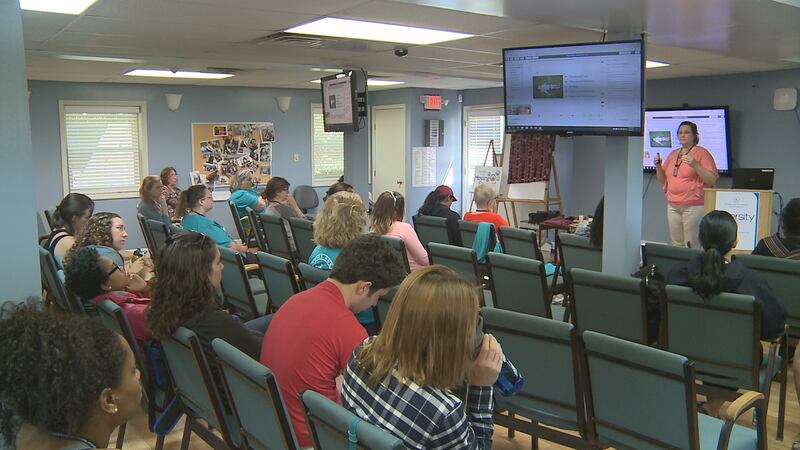 Published: Jun. 4, 2017 at 4:00 PM EDT
Factors such as someone's age, race, gender and ethnicity can all play a role in their healthcare.
This weekend, Frontier Nursing University students attended a conference, to learn how those factors and other differences between populations may impact a patient's health and treatment. One factor, which may impact patients in Eastern Kentucky is living in rural communities.
"It's like a totally different population than what you see in urban areas," Vaishu Jawahar who attended the conference said. "Even though we think that sometimes urban populations have it bad, the sheer lack of resources that's out here makes being in a rural area that much harder."
Another topic discussed during the conference was caring for those in the Lesbian, Gay, Bisexual and Transgender (LGBT) community.
"As healthcare providers, no matter what your political views are you have to be able to take care of everyone or at least make them feel comfortable enough to seek out your care," said Jawahar.
As part of the discussion on serving the LGBT community, two Frontier Nursing University students talked about their experience treating patients during last year's mass shooting, at Pulse, a Gay nightclub in Orlando, Florida.
Overall, those who attended the conference said taking the time to get to know the patient and their background can make a difference.
"It's so easy for us to get caught up in our way of life, we forget there's very different realities for everyone," Wilvena Bernard, Diversity Pride Program Coordinator, Frontier Nursing University said.
More than 50 students and faculty attended the conference from across the country.
Last month, University officials
they are moving student activities from the Hyden campus to Versailles by Fall of 2018.