Floyd County Rescue Squad member recalls tornado picking up truck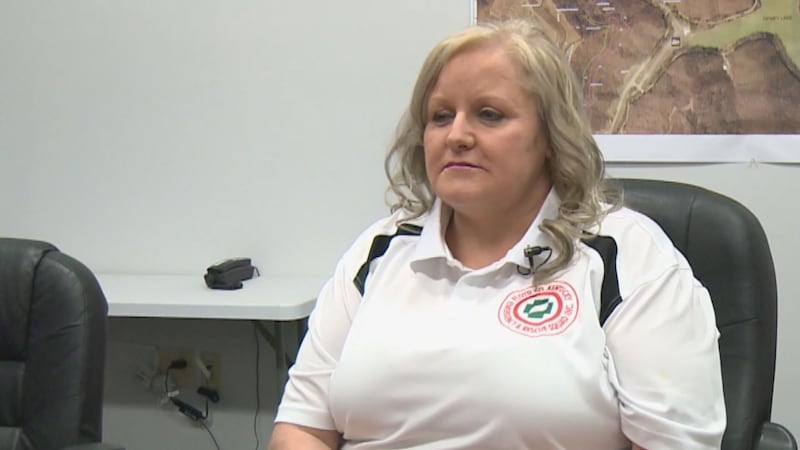 Published: Mar. 2, 2017 at 5:35 PM EST
Hundreds of first responders came to Eastern Kentucky to help after the tornado, but some responders right here in the region quickly needed help themselves.
As soon as the members of the Floyd County Rescue Squad heard a tornado hit West Liberty it was instinct.
Several members of the squad knew they needed to go help.
As they drove through Salyersville they noticed something strange.
"Something's wrong, I said, 'All the emergency vehicles are coming at us," Shirley Morrison, a member of the team who responded, said. "I said, 'They're coming this way and we're going that way."
Seconds later the team realized something bad was happening.
"About that time all the debris starting hitting us," Morrison said.
A tornado was staring them in the face.
The crew turned around, but it was too late.
"And then it just, everything got real black and it picked us up," Morrison said.
The EF-3 tornado swallowed their truck.
The four people inside were pelted with debris.
"I thought actually we were going over a hillside and hitting tree after tree after tree, that's the way it felt," Morrison said.
When the tornado released them from its grasp the truck landed back on all fours.
"There were all kinds of wires and cables wrapped around the axles of the truck and underneath it," Morrison said.
All four members survived the twister.
The worst injury was some broken ribs.
The team was sent to the hospital for their injuries, where one member stayed several days.
They said the hardest part wasn't getting to help those who needed it.
After healing all four went back to work serving the community.