Five local Republicans honored at annual 5th District Lincoln Club Banquet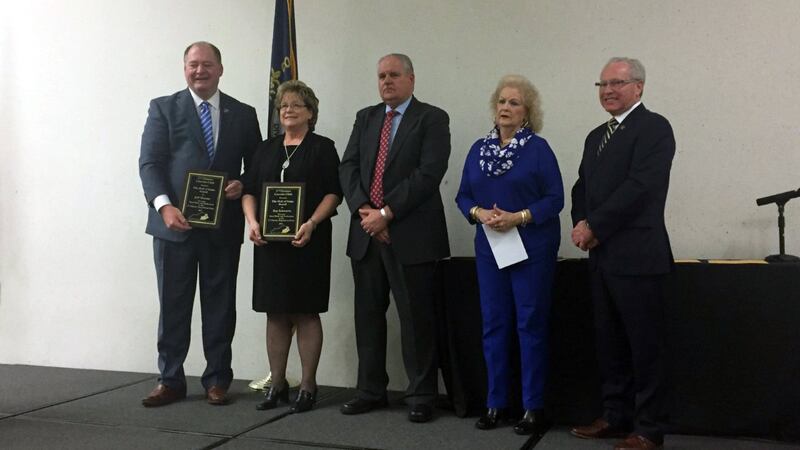 Published: Mar. 18, 2017 at 10:58 PM EDT
Five local Republicans were honored Saturday at the 79th Annual Fifth District Lincoln Club Banquet.
The event honors men and women from across the district who have dedicated themselves to the party and preserving conservative values.
Former State Rep. Barbara White Colter from Clay County, Knox County Clerk Mike Corey, Kentucky House Speaker Jeff Hoover, Bob Hutchinson from Johnson County, and Whitley County Clerk Kay Schwartz were all inducted into the Hall of Fame.
"For these people to be recognized by this organization as being pure, happy, hardworking Republicans ... it's a great honor," said Rep. Hal Rogers (R-5th District).
Senate Majority Leader Mitch McConnell (R-Kentucky) took the stage at the event highlighting some key issues right now for the party, including repealing and replacing "Obamacare" and agreeing on a budget.
Sen. McConnell said he agrees with parts of President Donald Trump's budget plan, but not everything.
"We are not going to allow any cuts to the Appalachian Regional Commission," McConnell said. "It is very important to Eastern Kentucky. It has been for a number of years. That's not going to happen. We probably will reduce the budget for the EPA because they have been involved in a whole lot of activities that I think are beyond our mission. A good example of that is what they've done to the coal industry in Eastern Kentucky."
Republicans at the Lincoln Club Banquet seemed hopeful they will be able to keep up the momentum of the party as Republicans have control of not only the White House but the Kentucky House.