Eight-year-old's family's wish for wheelchair ramps and hot tub comes true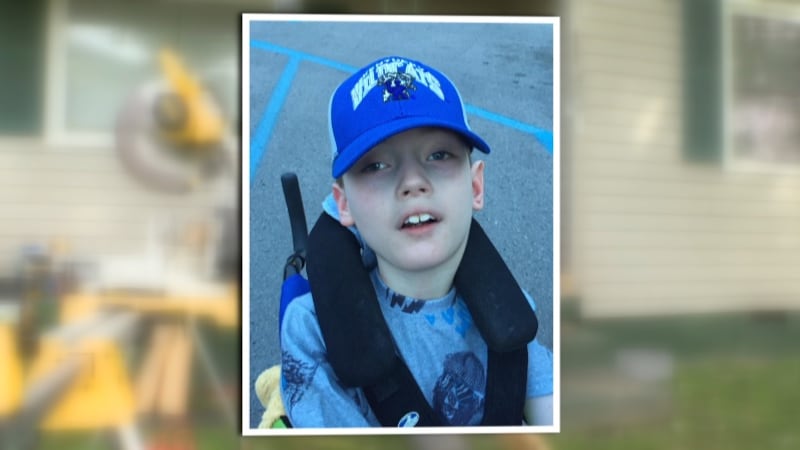 Published: Sep. 29, 2018 at 2:40 PM EDT
For year family members of eight-year-old Jake Timothy Sowders, or "J.T." have struggled with moving him in and out of his house since he is in a wheelchair.
J.T. has Methylmalonic Acidemia cbIX, which means he is prone to having seizures. With constant trips to the doctor and J.T. growing older, the family asked the Make-A-Wish Foundation for two ramps and a hot tub.
"I was sitting at the desk one day, they called me out of the blue, asked if I could arrange that for them," said Brian Good, with the Bell-Whitley Community Action Agency.
Good organizes the Bell County repair fair, an event that helps those in need renovate and clean up their houses. Good said when he got the phone call, he was excited because this project was personal to him.
"I know that kid they are doing the Make-A-Wish for and my mom has been in tears all week just knowing that," said Good.
Good grew up across the street from the family of J.T. and was excited to help. He worked alongside volunteers and members of the St. Mary's Episcopal Chuch in Middlesboro on Saturday.
"Brian from Bell/Whitley contacted us and said will we partner with them and make a wish foundation and so we're out here," said Alred Dean, a volunteer from the church. "We joke a lot because we're all amateurs trying to be professionals."
Once the project is completed a ramp will be set up in the front yard to help J.T. get to the car, a ramp in the backyard to allow easy access to a playing area and a hot tub for J.T. to do his therapy in.