Harlan County Drug Summit educates, helps people combat drug epidemic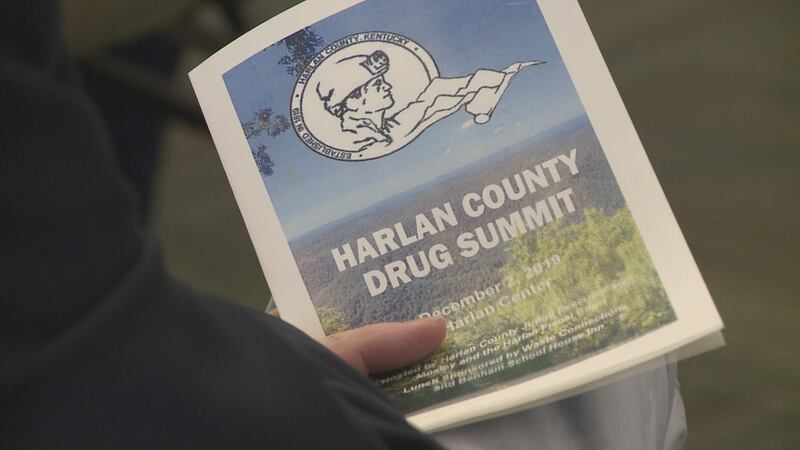 Published: Dec. 2, 2019 at 5:15 AM EST
The Harlan County Drug Summit brought people from all over the region together to discuss different ways they can combat the drug epidemic.
One of the organizations represented was Operation UNITE. CEO Nancy Hale said the summit was a representation of what their mission is. Which is getting people from all angles together for one purpose, to help stop drug abuse and facilitate recovery.
"I feel very renewed, inspired, motivated. It is so good to hear what all of the partners in Harlan County are doing together. And, I think it is good for them to together. Because many times I think the left hand doesn't know what the right hand is doing," said Hale.
Experts talked about how the epidemic stems from opioid, methamphetamine, and heroin addictions. Which is something police see every day.
"We've not seen an uptick in drug-related use. The drug problem has stayed about the same. But, we see a difference in the choice of drugs," said Harlan Police Chief, Winston Yeary.
Yeary says while it is prevalent here, it is a nation-wide problem.
"We see it here in the mountains I guess because we're smaller communities, everyone knows everyone," Yeary continued. "It's a huge epidemic. And, you just don't see it in your face as much in other parts of the country."
Topics brought up at the summit to possibly lessen the effects of those drugs were helping addicts get careers, transitional housing and different means of treatment. Others included faith-based treatment and how the problem is being handled in courts and jails.
If you or a family member needs help with either addiction or the effects it has contact 1-833-8KY-HELP.
The Harlan County Drug Summit will take place at the Harlan Center Monday, December 2.
Registration begins at 8:00 a.m. The summit will begin at 9:00 a.m.
The event lasts until about 4 p.m.
There is no registration fee and lunch will be provided.
Everyone who wants to be part of the solution to the drug epidemic is encouraged to attend.