Dollywood employee finds lone Bible page while cleaning up after fire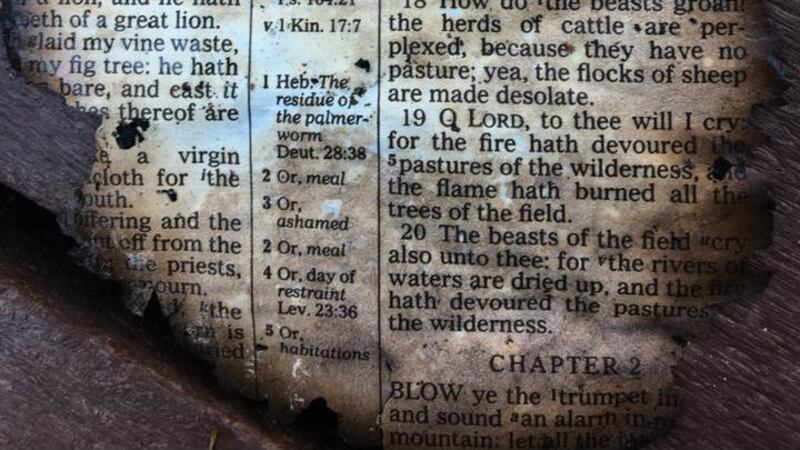 Published: Nov. 29, 2016 at 5:39 PM EST
As Dollywood employees cleaned up Tuesday after a close call with forest fires, one man says he found something many are finding inspiring in the midst of tragedy.
Isaac McCord posted a page from a Bible he says was found under a bench in the park. It was badly burned but still preserved some verses providing hope, centuries after they were written.
Here are some verses from the page.
Joel 1:15 The day of the LORD is near, the day when destruction comes from the Almighty. How terrible that day will be! Joel 1:19 To you, LORD, I call, for fire has devoured the pastures in the wilderness and flames have burned up all the trees of the field. Joel 1:20 Even the beasts of the field pant for you because the water brooks are dried up, and fire has devoured the pastures of the wilderness. Joel 2:1 Blow ye the trumpet in Zion, and sound an alarm in my holy mountain: let all the inhabitants of the land tremble: for the day of the Lord cometh, for it is nigh at hand
McCord says he plans on framing the page.