Dental Clinic supplying Eastern Kentuckians with critical oral health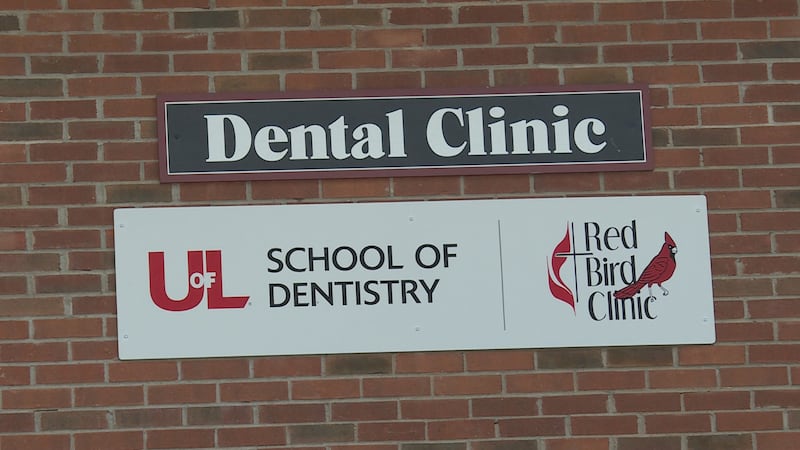 Published: Sep. 20, 2018 at 5:53 PM EDT
Health issues are well documented in Eastern Kentucky, and near the top of that list is oral health.
The Dental School at the University of Louisville is one of the best in the country.
They have partnered with Red Bird Mission in Clay County to bring much-needed quality dental services to Eastern Kentuckians.
"Red Bird is pretty important to a lot of people," said Dr. Bill Collins, the Dental Director at Red Bird. "We're not just a clinic to treat charitable cases, we treat all people."
Students come to the mountains to help staff Red Bird Clinic as well as get hands-on experience with some of the worst dental cases some have seen.
"It's a completely different environment here than in Louisville, it has been eye-opening to experience kind of the rural population," said Sarah Jestel, a 4th-year University of Louisville Dental Student.
Jestel is on her second stint in Eastern Kentucky and volunteered on her own accord to come back to the region.
"It's important as providers to view the patients as more than just a tooth or a mouth but as a whole," said Jestel talking about what she has learned in both of her stops at Red Bird.
Jestel wanted to give two success stories that stuck out to her. One she wanted to highlight was the reaction from a little boy she had done work on, that received a response that put a smile on the 4th year dental students face.
"At the end, I showed him in the mirror and his whole face lit up and he was like 'oh my gosh that's so good,'" said Jestel. Adding that the boy's mother said she was happy because he wouldn't be made fun of at school anymore.