Bob Bowcock hopes to end Martin County water woes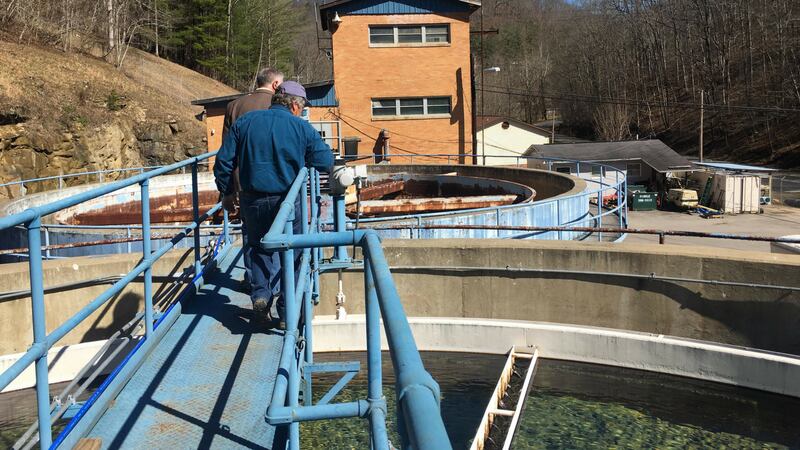 Published: Feb. 27, 2018 at 4:31 PM EST
Bob Bowcock is known nationally for his work with Erin Brockovich. The duo has helped many communities alleviate water problems within a district.
Now, Bob Bowcock is working with Martin County water officials to provide people living in the county with clean drinking water.
Bowcock was born and raised in Los Angeles. "Oh, here's this guy coming from Hollywood coming out here to tell us what to do with our water system. It's not like that," said Bowcock. "I told them before I would come to town that we're going to start with two blank pages one on infrastructure and capital and the one on the rates and how the rates are actually set," he continued.
Bowcock has worked in the water business for 40 years. He told WYMT his experience working across the nation can help this Appalachian community in many ways. "See how things are done differently in all parts of the country and bring the best of what we've learned here. Then, learn from you all about how you have done certain things and take it to other communities. It's a two-way street," explained Bowcock.
Starting with learning the system, Bowcock said the biggest issue has many moving parts. "It's all the small issues adding up to be one big issue and they're all going to need immediate remedial repair," said Bowcock."You can actually meet all of the regulations and the water not actually be safe," he continued.
Nina McCoy said she understands that fixing the water system is not an easy task. "Our people have been working so hard I mean, God bless them, they have been working 24 hours a day but we need to learn how to work smarter not harder," explained McCoy.
However, McCoy said she has high hopes for the work Bowcock can bring to the county. "He has the ability to bring in expertise, to bring in people who can explain to our people the best way to do water," said McCoy.
"We're going to go around the next 90 days and put on a lot of band-aids," said Bowcock.
During the interview, Bowcock addressed some financial issues he said community members expressed to him. "I know there's been community concern about impropriety in the past but I can tell you with all the eyes focused on this project, every penny is going to the right place," explained Bowcock.
Bowcock told WYMT he plans to help officials with the Martin County Water District until the company can run smoothly on its own. "I'm not going anywhere real fast, this is a commitment to seeing this through and getting this done," said Bowcock.
Bowcock said he hopes to put an end to the water woes.