'A void you can't put into words': Phelps mourns loss of Gabbi McCoy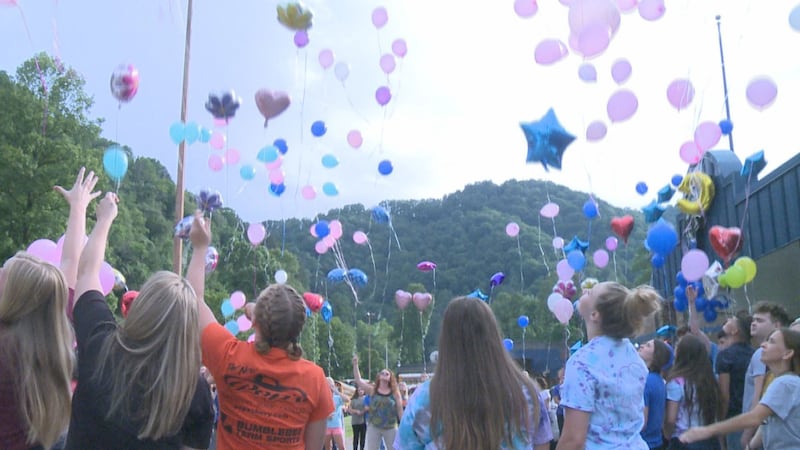 Published: Jun. 28, 2019 at 10:50 PM EDT
Family and friends of Gabbi McCoy are gathering at Phelps High School Monday night for her visitation.
The visitation lasts until 10 p.m.
Her funeral is Tuesday at noon. Gabbi's services are being held at the McCoy Athletic Center.
Gabbi McCoy's family and friends describe her as electric. They said her energy and smile were contagious.
"And those are the things that you're going to miss," said her basketball coach Johnny Fields. "Seeing her walk through the door with that smile and that laugh. She's going to be missed greatly."
Her friends and teammates on the basketball team say she was always smiling and always singing.
"She'd always say, I wished I could sing. But that never stopped her from singing at all," said teammate Danielle Prater.
Fields said he was often front-row for her concerts.
"She'd yell at the bus driver: Turn the music up! And as soon as the music would go up, she'd start putting a concert on for us," Fields said.
Since her sudden death Wednesday, her loved ones are trying to figure out how to move forward.
"It's a void that ... you can't put into words right now," Fields said.
Her teammates say they feel the same way. Fields said their Facebook group has been full of love and support as they try to understand what's happening. They told their coach the upcoming season will be dedicated to Gabbi.
"It makes you proud to be from Phelps and to be a part of Phelps," Fields said.
The Phelps community came together Friday night to honor Gabbi by writing messages on balloons, then letting them go. Many of them reading, "Fly high, Gabbi."
The school will be open for grief counseling on Saturday at 10 a.m.
Funeral arrangements for Gabbi are under the direction of Chambers Funeral Services, Inc. Once complete, Gabbi's obituary can be found at chambersfuneralservices.com.