2D Project shows future plans for downtown Pikeville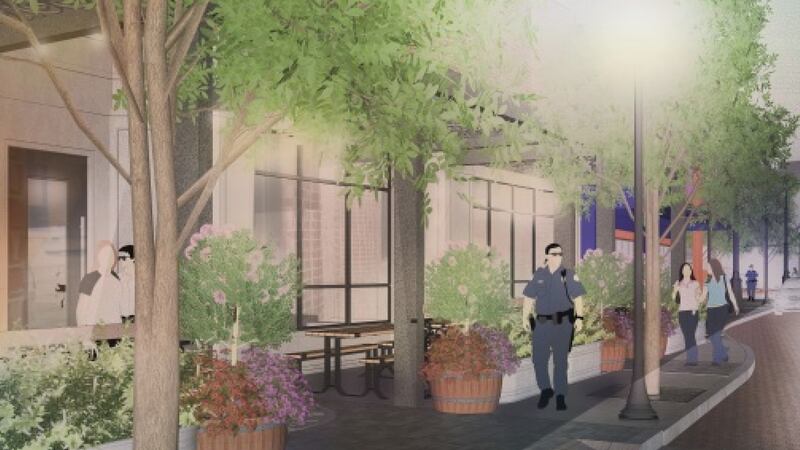 Published: Apr. 11, 2018 at 7:37 PM EDT
City leaders in Pikeville are working to make improvements to the downtown streetscape as an effort to increase tourism.
It is called the 2D Project, which stands for Second Street and Division Street.
In the heart of downtown Pikeville, city leaders are looking to make the 2D District the new destination spot in the city.
"So we've kind of made this spot the place that's going to become the events center of downtown and we hope people will just join us on the street and see what's happening," said Minta Trimble, Director of the Pikeville Main Street Program.
The 2D project would bring several new changes to the way downtown looks.
It begins with a stream running from Main Street down Division Street that ends with a fountain for kids to play in.
"It's definitely something that you don't find anywhere else, but it will showcase Pikeville as a place to do something, see something, and be a part of our community," said Trimble.
The changes continue on to Second Street, where the Jenny Wiley Theatre comes to life with a redesigned entrance.
One building down the Dueling Barrels Distillery would feature more outside seating.
"They will be able to look at the stream that runs through the cut through literally on Division Street now and they'll know they can sit there an enjoy a nice cup of coffee or a sandwich from a local place," said Trimble.
The 2D Project also includes an increase of events happening in downtown Pikeville.
Trimble told WYMT the first event in the 2D District is scheduled for April 28th.
As city leaders grow the 2D District they hope to bring in new businesses and they want your input on what businesses you think could be great in downtown Pikeville.
They created a short survey, which can be found on pikevillemainstreet.com