Weekend evening anchor, multi-media journalist
Louisville, Ky.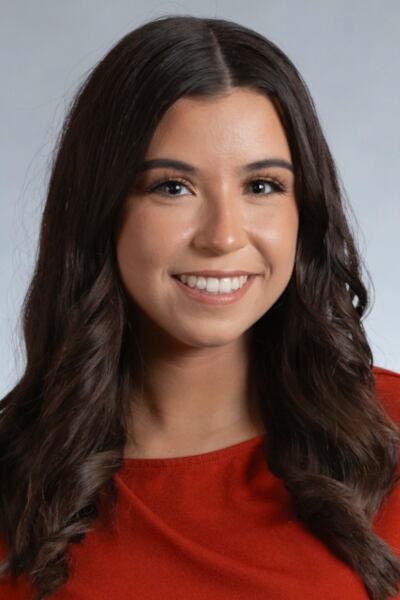 Noelle Friel joined the WAVE News team in June 2023 as an anchor and reporter. You can watch her anchor WAVE's 6 and 11 p.m newscasts on Saturdays and Sundays.
Noelle comes to WAVE from NBC 26 in Green Bay, Wisconsin where she worked as a multi-media journalist and fill-in anchor. During her two years in Green Bay, she covered severe weather (they call it the frozen tundra for a reason), politics in one of the country's purple states, and of course the Green Bay Packers. She graduated from Indiana University in 2021 where she received Bachelor's degrees in broadcast journalism, political science and Spanish. While in college, she also interned at ABC 57 News in South Bend, Indiana and WISH-TV in Indianapolis.
She is originally from Northwest Indiana and grew up near the Indiana Dunes National Park on Lake Michigan. She is so excited to cover Indiana news once again and make a new home in Kentucky!