Multi-media journalist
Louisville, Ky.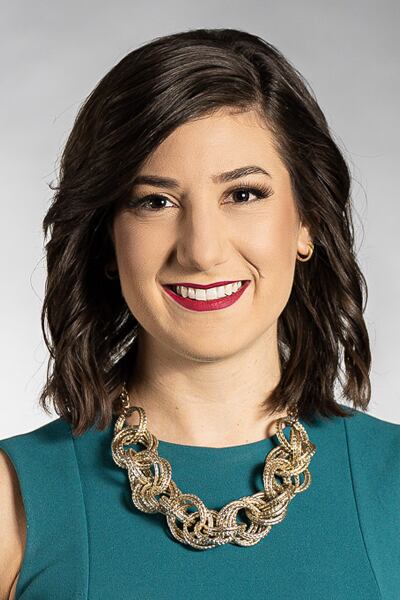 Kathleen Ninke is a reporter at WAVE News. She is thrilled to return to the southeast after years away from the region. She grew up in Nashville, Tennessee, where much of her family still lives. With extended relatives in Cincinnati and now in-laws in Missouri, living in Louisville has long been a dream.
She is currently WAVE Sunrise's breaking news reporter.
Kathleen received her journalism degree from the University of North Carolina–go Tar Heels!–and recently earned a Master's in journalism from the University of Missouri. Still, she believes journalism is best learned in the field. She first reported and anchored the news at Central Louisiana's KALB-TV 2012-15, then made a home in Bryan-College Station, Texas, for seven years of reporting and anchoring at KBTX News. During that time, she won Texas Associated Press awards for her reporting and anchoring, plus a Gracie Alliance for Women in Media award.
While working at KBTX, Kathleen met her co-worker and soon-to-be-husband, Josh Ninke. The two were married on Leap Day in 2020, also uniting Kathleen's cat and Josh's dog (who eventually learned to love each other, too). Soon after the wedding, Kathleen became Josh's co-anchor on KBTX's 2.5-hour morning show, Brazos Valley This Morning, helping the region wake up to smiling faces and the news they needed for the day.
Eventually, however, Kathleen and Josh knew it was time to return to their families. WAVE News, a sister station within Gray Television, answered that prayer. Both joined the team as reporters/multimedia journalists in April 2022.
In her free time, Kathleen enjoys reading books about far-away lands, cooking foods from across the globe, and then exploring right here at home, her new city of Louisville.