Assistant News Director/ Investigative Reporter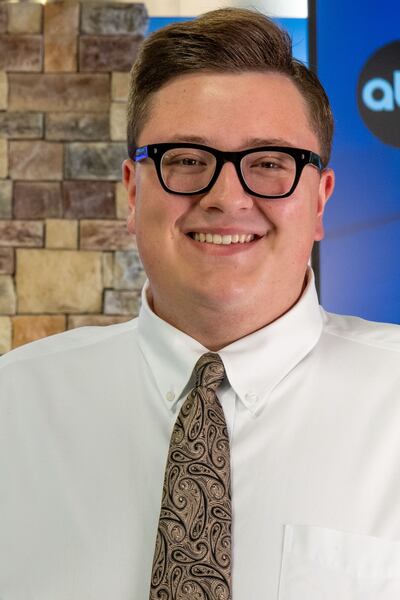 Brennan is a native of Glasgow, Kentucky. After having worked with WCLU Radio in Glasgow, he joined WBKO News.
In 2022, he received awards for his reporting during the December 2021 tornadoes in southcentral Kentucky and his reporting on a flooded animal shelter in Glasgow.
Brennan made the switch to television reporting in April 2023 and primarily covers Barren and Metcalfe counties. He also joined the investigative beat in September 2023. Have a story tip? Email Brennan.
He teaches Sunday school at his church, and enjoys spending time with his family and reading a good biography!
Awards
Kentucky Broadcasters Association — First Place in Breaking News (2022)
Kentucky Broadcasters Association — First Place in Short Public Affairs (2022)