AMKY and MidDay Anchor
Bowling Green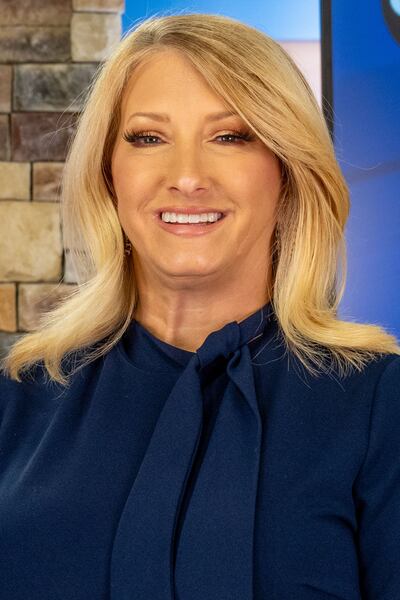 Kelly Austin grew up in southern California where she began her love of telling news stories in to a tape recorder and listen back to the stories to see what could be approved upon. Little did she know that would one day lead to a decades long career broadcast radio as a disc jockey then over the last 20 years a morning show co-host on WGGC 95.1 Radio in Bowling Green, Kentucky.
Her family moved to Bowling Green, Kentucky when she was in high school. After graduation, Kelly got her first job radio at WGGC 95.1 in Glasgow, Kentucky. Shortly after she missed her home state of California and moved back to go to school and worked before moving back to Kentucky eight years later for good.
During the last two years of her radio career, she appeared in and produced "Country Music News" segments and "Kelly's Home". 'Kelly's Home" is lifestyle videos on cooking, crafts, decorating, and family that can be seen on Facebook, Instagram, and YouTube.
Needing a new challenge, but wanting to stay under the umbrella of broadcast, she got her first news job at
Eyewitness News, WEHT in Henderson, Kentucky as Digital Reporter. There was a lot to learn in a short time, but Kelly's new co-works and news director made it easy and fun. As digital reporter, she got to tell stories of the people and events around the tri-state community of Kentucky, Indiana, and Illinois. Stories that would air on television and on the station's webpage and social media.
After getting her feet wet in the news business, she realized she needed a something closer to home and landed her second job in television news at 13 News WBKO in Bowling Green, Kentucky. She was hired as the Morning Show Producer. Kelly has enjoyed yet another challenge and looks forward to what's ahead.