Meteorologist & Reporter
Lexington, Ky.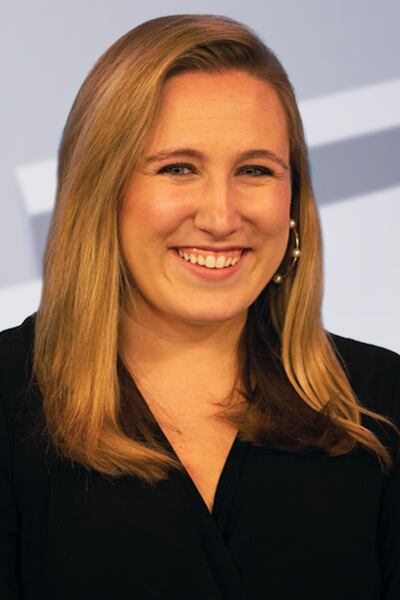 Alexa Minton is a midwestern native, born in Bloomington, Indiana, and raised in Granville, Ohio. Alexa attended Valparaiso University and received a Bachelor of Science in Meteorology with Minors in Mathematics and Digital Media.
While attending Valparaiso University, Alexa gained valuable on-air experience with the Live-Storm Team and the Channel 15 News - covering severe weather events affecting the Great Lakes Region. She also served as Channel 15's Chief Weather Director, managing all weather-based content presented by the station.
With a passion for meteorology, Alexa also found an opportunity to share her excitement for the weather with the Zanesville, Ohio community at WHIZ-TV in the summer of 2022. While at WHIZ, Alexa acted as the Weekend Weather specialist for the region, providing accurate weather forecasts for the Southeastern Ohio Community. She also worked as a general assignment reporter, covering up to six stories daily, interviewing community members & local politicians, and filling in on weekday newscasts as an Evening Anchor. Additionally, her role included simultaneously working as a sports reporter - covering local and national sports during the week.
While working for WHIZ in a digital capacity and Channel 15 News, Alexa ventured into another role as Weekend Weather Specialist for WANE-15 in Fort Wayne, IN. In the Fall of 2022, she was simultaneously providing weather forecasts for three different stations and locations throughout the final term of her degree.
In her downtime, Alexa loves reading, traveling, and searching for the perfect coffee drink. But her hobby and passion always come back to anything weather related.
Alexa is excited to be a part of such a vibrant area in Kentucky and is so appreciative of the southern hospitality she has received from her new hometown.