Pair arrested in connection with more than $1,200 of stolen Walmart merchandise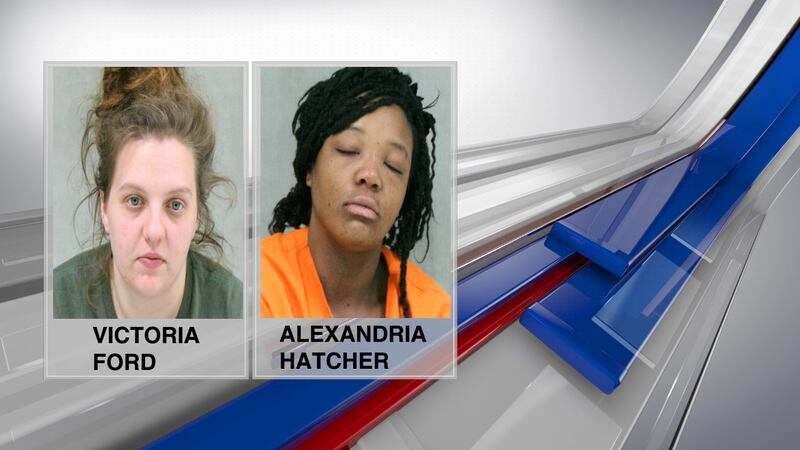 Published: Nov. 20, 2023 at 7:21 PM EST
LOGAN COUNTY, W.Va. (WSAZ) - Two women have been arrested in connection with more than $1,200 worth of merchandise taken from the Walmart in Logan late last month.
West Virginia State Police said the women were arrested Friday and Saturday in connection with the Oct. 30 incident.
Troopers say more than $1,281 of items were stolen from the Walmart along Norman Morgan Boulevard in Logan.
Victoria Ford and Alexandria Hatcher both face grand larceny and conspiracy to commit grand larceny charges.
Investigators say the women had attempted to steal nearly $1,351 in merchandise from the Walmart store in South Williamson, Kentucky, before that attempt failed and they headed to the Logan store.
Troopers say the suspects "concealed multiple items inside plastic totes, placed inside of shopping carts, and then left the store without paying for the merchandise," then fleeing in a light-colored BMW SUV.
According to the WVSP news release, Walmart security footage helped lead investigators to the two women.
Both were taken to the Southwestern Regional Jail.
Copyright 2023 WSAZ. All rights reserved.