UK MBB improves one spot in week three AP top 25 poll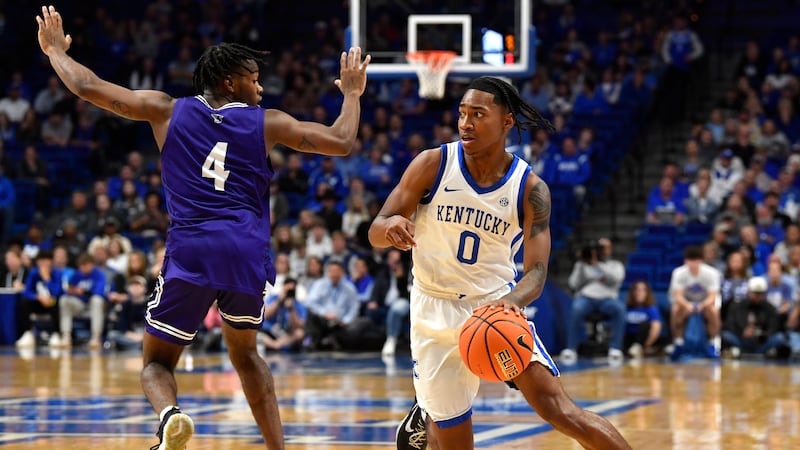 Published: Nov. 20, 2023 at 1:14 PM EST
LEXINGTON, Ky. (WYMT) - The Kentucky Wildcats have returned back to the 16th spot in the Associated Press men's college basketball poll in week three of the season.
The Cats defeated Stonehill by a hefty margin at Rupp Arena on Friday, Nov. 17, 101-67.
UK will play Saint Josephs on Monday, Nov. 20 with tip-off set for 7:00 p.m.
Another big mover in the week three poll is North Carolina, who jumped up six spots to number fourteen, following their victory over UC Riverside.
The Texas Longhorns catapulted four spots to become the 15th ranked team after an 81-80 victory over the Louisville Cardinals.
Here is the top 25 list:
1. Kansas
2. Purdue
3. Arizona
4. Marquette
5. UConn
6. Houston
7. Tennessee
8. Creighton
9. Duke
10. Miami
11. Gonzaga
12. Texas A&M
13. Baylor
14. North Carolina
15. Texas
16. Kentucky
17. Alabama
18. Colorado
19. Florida Atlantic
20. Arkansas
21. Michigan State
22. James Madison
23. USC
24. Virginia
25. Mississippi State
Copyright 2023 WYMT. All rights reserved.