Home destroyed by fire in Johnson County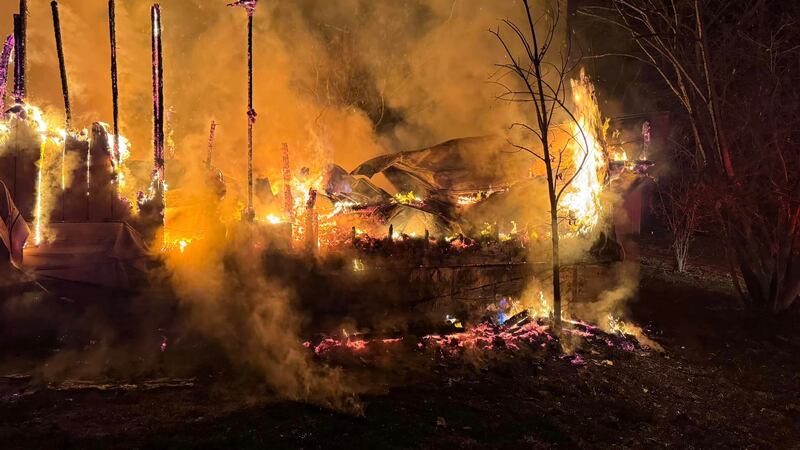 Published: Nov. 20, 2023 at 1:16 PM EST
WITTENSVILLE, Ky. (WYMT) - One Johnson County fire department was dispatched to a structure fire during the weekend.
The W.R. Castle Fire Rescue team received a call at 1:10 a.m. Sunday morning in regard to the fire which happened at a home on Dogwood Fork in the Wittensville community.
Firefighters arrived at the scene nearly 10 minutes after receiving word about the fire.
One person lived at the home.
No injuries were reported from the fire.
Copyright 2023 WYMT. All rights reserved.